If there is one hair care product that is universally effective for long, short, curly, thin, thick, blonde, and brunette hair, then it certainly has to be natural, raw coconut oil. However, many will probably be skeptical that such a simple natural product will help her 'impossible" hair look good or finally grow out. But the truth is, there are two types of people out there: people who love using coconut oil as a hair treatment and people who haven't tried it yet! So even if there is the slightest chance someone denies its unique effect on hair, they are probably using it wrong. So, is
coconut oil good for your hair
? Coconut oil is praised for its moisturizing abilities that can soothe the driest skin and make the brittlest hair shine! Here, we aren't talking about instant effects. We are talking about a complete change. With its ability to provide moisture, nutrients, deep conditioning, and hydration,
coconut oil affects the overall quality of hair
, hair growth, and appearance regardless of any dye treatments. Thanks to its unique effects,
coconut oil is a common ingredient in manufactured hair care
products. Combining coconut oil with additional chemicals may provide the expected effectiveness; however, the presence of chemicals only contributes to temporary instant and noticeable effects. Chemicals instantly enhance appearance but do not nurture and support hair health and growth. Contrary to that, the effects of the chemicals that provide an instant glow take their toll later on when hair is left brittle, dry, and lifeless. To
benefit from the power of coconut oil
and avoid any chemicals, opt for
raw, unrefined, organic coconut oil
for hair care that is effective for achieving healthy, luxurious, and shiny hair that grows long and strong.
The Benefits of Using Coconut Oil on Hair
Daily grooming practices that include washing, brushing, styling, curling, and straightening can damage the hair, leaving it looking frizzy and dry. Regular dying contributes to damages that make the hair brittle and wiry despite efforts to hydrate. All these
treatments
cause the hair to lose the fibrous proteins that build the hair shaft's cortex, leaving the hair thin, fragile, and prone to breakage. This is where
coconut oil
comes to the rescue. The quantity and specificity of the fatty acids in the coconut oil formula help reduce protein loss, induce healthy growth, and protect and regenerate the hair from damage, from the hair shaft to the cuticles.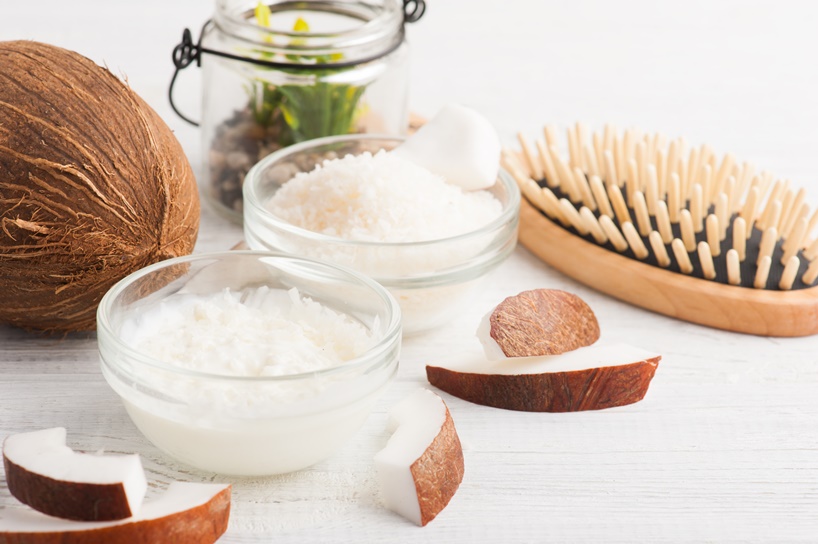 Enhancing Scalp Health and Eliminating Dandruff
Healthy and suitable looking hair grows out of a healthy scalp. The skin on the scalp should be treated regularly with proper moisturizing and nurturing care as any other part of the body. As beneficial as it is for the skin all over the body and face,
coconut oil also helps scalp health
and effectively deals with problems such as dandruff and sebum buildup. Dandruff may result from dry scalp skin that flakes without enough moisture. In other cases, it can result from an oily scalp — sebum buildup that causes infection and the development of yeastlike fungus (Malassezia) that feeds on oils on the scalp, causing red patches and dandruff. With its tiny molecular structure and power to penetrate deep into the cells,
coconut oil applied on the scalp will deeply moisturize the skin
, revitalizing the cells and eliminating the symptoms of dry skin, thus eliminating dandruff. This deep penetration also helps remove the sebum build-up in the hair follicles. The lauric acid found in coconut oil has strong antibacterial and antifungal properties. It will effectively remove the yeastlike fungus that feeds on these oils, causing a problematic skin condition and resulting in an endless occurrence of dandruff. Combining coconut oil with apple cider vinegar can also be an effective and natural treatment for lice. Having a healthy scalp cleaned up of fatty acids and fed with nutrients from
coconut oil is a precursor to healthy-looking hair
.
Coconut Oil for Hair Growth: Helping Hair Grow Faster, Longer, Thicker, and Healthier
As explained above, the deep penetration of coconut oil will effectively remove the sebum buildup in the scalp. This will allow the hair to have better-growing conditions, resulting in what is often faster hair growth. In addition, a healthy scalp and unclogged hair follicles will allow the hair shaft to retain
moisture
and the proper nutrients to grow stronger and healthier. Penetrating deep into the hair shaft,
coconut oil prevents protein loss which helps the hair
grow more robust. Regularly applying
coconut oil
will decrease hair loss and aid thin and fine hair. By providing enough moisture, nutrients, and conditions for regeneration, coconut oil prevents, and restores damaged hair, the primary precursor to achieving shiny long hair. With the thorough care that coconut oil provides, growing long hair that does not look dry and wiry is easier than ever.
Provides Prevention and Quick Fixes for Split Ends
You can prevent split ends, and
coconut oil
can help you achieve that. Split ends occur when the hair is dry and brittle, making it look frizzy and difficult to style.
Coconut oil is excellent for deep conditioning as it protects the hair
shaft from losing retained moisture. Keeping the hair safe from dehydration, coconut oil prevents split ends and improves the appearance of the hair. If you are already dealing with split ends, applying coconut oil on the ends acts as a quick fix. It will help smooth the cuticles on the split ends, restoring the frayed look. Additionally, it can control frizz over the entire length of the hair that can occur due to humid weather. Whether you want deep conditioning to prevent breakage or apply
coconut oil
as a quick fix, you will enjoy conditioned, shiny hair and restored lusciousness that makes your hair appear healthy and beautiful.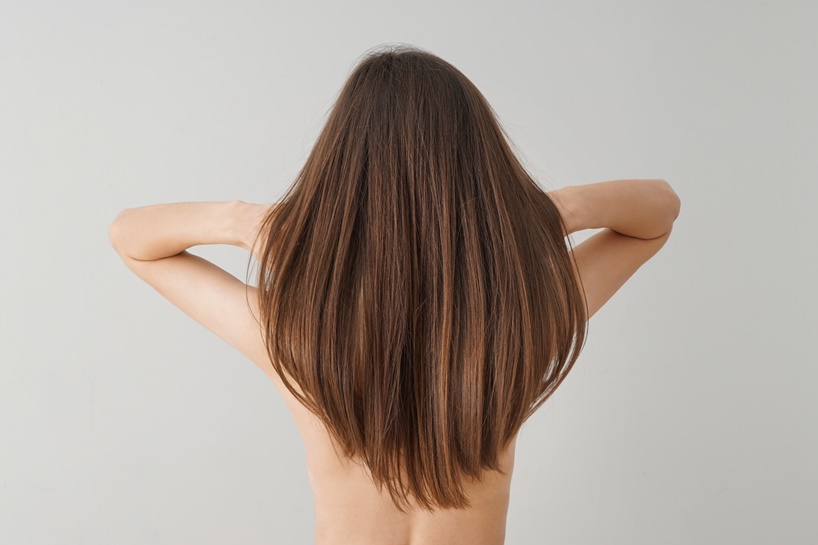 Prevents Sun Damage
As our skin requires protection and recovery from sun exposure, so does our hair. Unlike sun damage to the skin, we don't have apparent cues that tell us our hair is suffering from sun damage. Coconut oil naturally possesses low SPF that can act as sunscreen when applied to hair. The high content of saturated fats creates a thick film over the hair that prevents sun rays from penetrating and damaging it.
Prevents Hair Coloring Damage
Dying your hair inevitably damages the structure of the hair, as the process uses strong chemicals to achieve specific long-lasting color. When the structure is damaged, the hair is brittle and prone to breakage. To prevent the hair from being damaged by hair dye, apply a layer of coconut oil before application. This is especially effective when getting highlights or a platinum blonde or light color, as bleaching can ultimately damage the hair. In addition, by acting as a sealant, the coconut oil will trap the needed moisture under the influence of the hydrogen peroxide bleach, thus helping it stay healthy even after applying dye or bleach.
How to Use Coconut Oil on Hair
Depending on what you want to achieve by using coconut oil in your hair care routine, there are two ways of applying coconut oil to your hair. The best choice is to replace as many hair care products as possible with raw, organic coconut oil and enjoy its benefits.
Coconut Oil as a Leave-in Hair Mask
Despite the condition of your hair, there is always a
benefit to harnessing the moisturizing powers of coconut oil
. The deep conditioning that the oil provides will deliver all the abovementioned benefits regarding faster growth, longer, healthier, and shinier hair, split-end prevention, and tamed hair that looks beautiful and can easily be styled to perfection. Using coconut oil as a leave-in mask effectively cures dandruff and Malassezia – the yeast infection leading to dandruff seborrheic dermatitis, and prevents hair loss.
How to apply coconut oil as a leave-in mask:
Warm the coconut oil: It is easier to apply the oil on the scalp when in liquid form — if the coconut oil is solid, it is advisable to melt it before applying. You can either take a small amount in your hands and melt it by rubbing your hands together or melt it in a pan or microwave.
Apply on dry hair:
Once the oil is liquid, apply it over the scalp. To avoid adding too much, start with a small amount, and increase if needed. For this stage, hair should be dry. It's best to apply an hour before a bath or before going to bed to leave it to sit overnight.
Use a hairbrush or toothbrush to distribute the oil evenly: Start at the midsection of your scalp and apply it to the rest of your hair. Then, pApply it to the ends of your hair, ensuring you've covered the entire scalp and all of your hair.
Leave the oil on. For best results, staying overnight's advisable. You can tuck all your hair into a shower cap to avoid leaving oil on your pillow. If you find it more convenient, leaving coconut oil in your hair at least an hour before a shower should be enough.
Rinse and Wash: After an hour or in the morning, rinse out the oil, and wash your hair with shampoo. The effects should be visible immediately. The hair should be deeply conditioned, soft, moisturized, and shiny!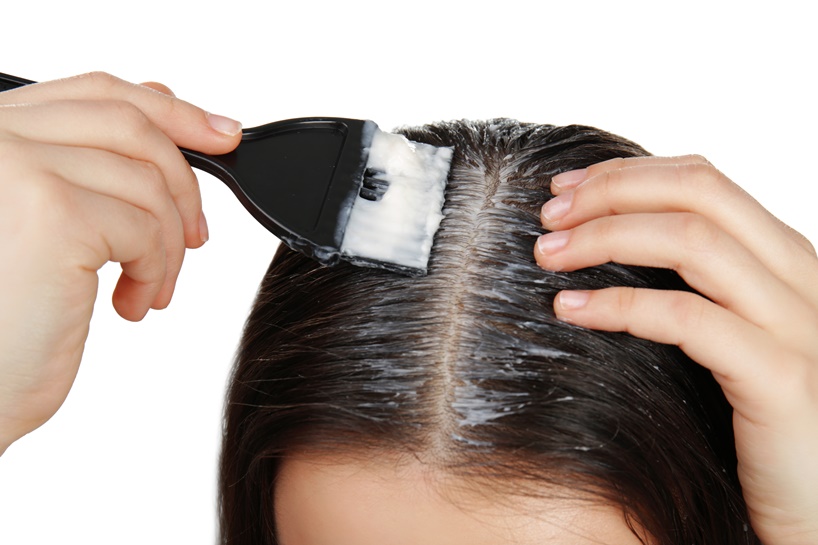 Coconut Oil as Hair Oil
If you want to reap all the benefits of coconut oil when dealing with highly damaged and brittle hair, apply a tiny amount of coconut oil on split ends right after you've washed out your coconut oil leave-in mask. Applying a coconut oil leave-in mask at least once a week is advisable for prevention and regeneration; however, using coconut as a substitute for artificial hair oils should be your daily routine. For example, take a small amount of the solid oil in your hand after a shower, rub it between your fingers, and apply it on the ends. You can apply it slightly higher if your hair is curly, but avoid applying close to the scalp. Coconut oil will instantly fix split ends, tame frizz due to split ends, and help you control the frizzy appearance across the entire length of your hair. To benefit from coconut oil's ability to make the hair shiny, use a tiny amount so it won't be too oily, and apply it thoroughly to your hair. This is recommended and incredibly effective for curly hair, as coconut oil can be applied from root to end to achieve shiny, flawless-looking curls.