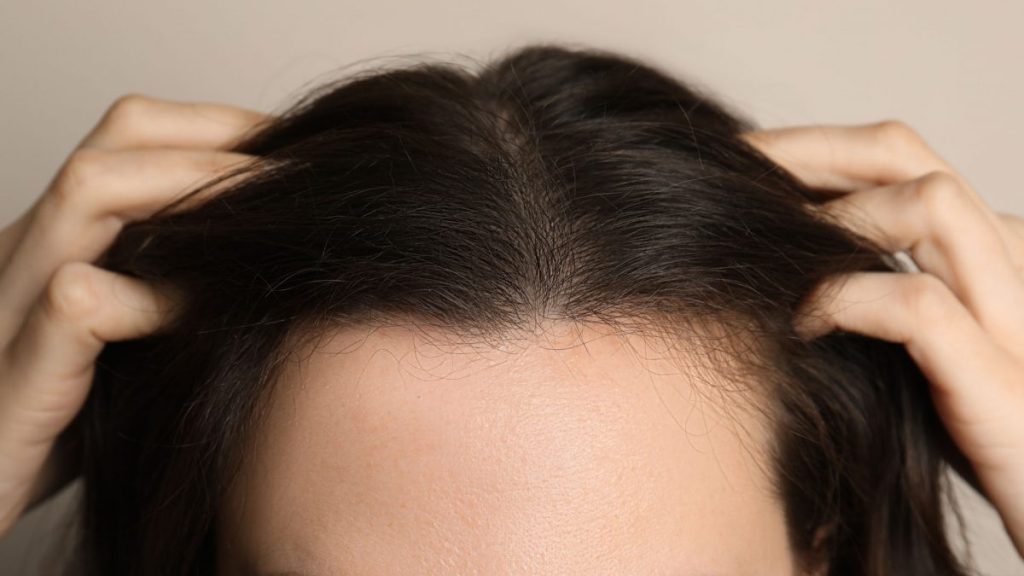 Have you ever wanted to have long, beautiful, and manageable hair? That is highly possible, especially if you consciously and consistently pay close attention to your overall scalp health. Nowadays, hair and scalp care is equally important as any other body care routine; that explains why hair care products are flooding in countless physical and online stores worldwide. However, while anyone can randomly pick moisturizing conditioners and hair serums to achieve their ideal "hair goals," it's wise to note that not every hair care product in today's market is healthy and compatible with your scalp. Even worse, some of these products have led users to develop dry, itchy scalps and frizzy hair. Sounds uncomfortable, right? That is where the importance of
raw, organic coconut hair oil
comes in. So what exactly sets organic coconut oil apart from any other hair care products? The following section reveals the reasons why coconut hair oil is your best option for a healthier and more sustainable scalp treatment, so kindly read on.
Why Organic Coconut Hair Oil Is Your Best Choice
According to the
International Journal of Pharmaceutical Sciences and Research
, coconut oil is the "healthiest oil on earth." And apparently, this title is not given for nothing. Several pieces of research have already proven that coconut oil holds plenty of unique properties that are beneficial to your overall hair and scalp health. These are as follows:
Coconut oil hastens hair growth.
Many individuals dream of having long, sleek, and lustrous hair. However, several factors such as the changing weather, styling, grooming, and other contaminants can bring harm to your hair each day. Note that your hair becomes more worn and fatigued as it grows longer; thus, you need an organic treatment that would provide your hair with the nutrients it needs to stay healthy and beautiful. And speaking of an organic, sustainable solution to the dilemma being mentioned above, coconut oil may hasten hair growth and help you maintain a healthier scalp through the following: hydrating and preventing
hair breakage
, protecting it from protein loss and damage, and shielding your hair from damaging environmental elements such as wind, sun, and smoke. To get the most out of raw, organic coconut oil, you'll need to incorporate it into your beauty regimen regularly.
It helps get rid of dandruff and head lice.
People have long used coconut oil to fight dandruff and head lice. However, dry skin, susceptibility to harsh chemicals in hair care products, and yeast-like fungal (Malassezia) disorders are the most prevalent causes of this unsightly condition. The antiviral, antibacterial, and antifungal properties of coconut oil's medium-chain fatty acids, such as
lauric acid
and capric acid, target the fungus and aid in destroying it, as well as viruses and bacteria that may be sitting on your scalp. If you have a fungal infection or suffer from dry skin, applying coconut oil to the affected area will indeed create a positive outcome. The goal is to get rid of dandruff and lice by making the scalp healthier, fungus-free, and hydrated. Although treating dandruff with coconut oil may not make it disappear overnight, many people report seeing results within just a week.
Coconut oil scalp massage improves blood circulation.
A head oil massage is one of the easiest and most effective ways to
enhance blood circulation
in your scalp. It dilates blood vessels, allowing more nutrients and oxygen to reach your hair strands. You may learn more about effective scalp massage techniques by doing some research or consulting with a professional. Meanwhile, you can massage your scalp with your fingertips in gentle circular motions. Healthy body oils such as coconut oil and anything else acceptable for your hair can also be used. It's best if you perform it for 5-10 minutes.
Coconut oil improves general scalp health.
In a
scientific study
conducted by Breton et al. (2021), it has been found that coconut oil helps a lot in maintaining a healthier scalp since it modulates the scalp microbiome. It creates a barrier on the scalp that prevents bacteria and irritants from causing more damage. In addition, coconut oil offers therapeutic characteristics that are particularly prone to absorption into the strands of your hair. Coconut oil penetrates fast into your hair, adding hydration and helping to manage frizz and repair breakage.
How to Properly Apply Coconut Oil to Your Hair and Scalp
Heat the oil.
Warming your organic coconut oil before putting it in your hair makes it relatively easier to use. Put a teaspoon of oil in a dish and place it in a container with hot tap water halfway filled. In a few minutes, the coconut oil will turn liquid. To melt the hardened fat, simply place it in your hands and massage your palms together. Moreover, to keep the oil from becoming dangerously hot, avoid microwaving it.
Blend everything.
To boost the aromatherapy benefits of your coconut oil, add a few drops of essential oils like lavender or peppermint. You may also mix coconut oil with natural hair conditioners like yogurt, honey, or avocado.
Apply cautiously.
Coconut oil, despite its lightness, can weigh down your hair if you use too much of it. Start with a tiny amount—no more than a teaspoon—gently massage the oil through your hair, beginning at the center and working your way to the ends, to avoid stiffness. If you have thick hair, you might be able to get away with a little more.
Use it in the evening.
Coconut oil takes time to absorb, so if you use it first thing in the morning, your hair may look and feel greasy. Apply it at night instead, then shampoo in the morning.
Avoid clogging your scalp.
Coconut hair oil
used straight to the scalp has been found to help relieve dryness in some people. Others, on the other hand, deal with discomfort and clogged pores. You may start with a small amount of coconut oil on your scalp if you've never used it before to see how your skin reacts.
Shampoo your hair twice.
When removing coconut oil from your hair, keep in mind that hair tackiness may require an additional shampoo application. Because coconut oil is difficult to see and feel on wet hair, it might be tricky to remove it entirely. Washing your hair with a soapy shampoo and rinsing it with hot water is the best approach to eliminating coconut oil from your hair. Alcohol, lemons, and baking soda can be used as alternatives, but they should only be considered a last resort since they can be abrasive and harmful to your hair and scalp.
Main Takeaway
To savor the goodness of coconut oil to a full extent, you may want to opt for raw, organic, and cold-pressed coconut oil for your scalp and hair.
Cold-pressed coconut oil
, as the name implies, is prepared without the use of heat. Instead, the coconut meat is taken out and squeezed, leaving just pure coconut oil alone. Refined coconut oil, on the other hand, is manufactured from dried coconut meat. Before being cooked and filtered, the coconut meat is usually bleached, deodorized, and heated in a hydraulic press. Heat decreases the antioxidant content of refined coconut oil, as it does with all food processing. As a result, cold-pressed oil is believed to have more substantial antioxidant levels than refined oil. Here at Kapuluan, it is our great honor to provide you with the finest cold-pressed coconut oil that would bring great wonders to your overall physical health. On top of that, you get more than just skin and hair advantages when you buy Kapuluan's raw, organic, cold-pressed coconut oil—you also help us contribute to the well-being of the Philippines' coconut-growing communities. For every product purchased, we plant a coconut palm tree. Each day, we work to ensure the long-term viability and well-being of the Philippines' coconut-growing communities. This way, we can help coconut farmers recover from storm damage and improve the Philippines' great potential to offset global warming by producing more coconut palms.