Want an easier trip when it comes to packing up beauty products? Using coconut oil can replace everything in your travel beauty bag.
Even with the art of packing light and trying to fit everything you can into a carry-on approved suitcase, you still usually end up with too many beauty products in your bag.
Sometimes, security takes them away because their containers are bigger than the required 3.4 oz./100 ml volume. You then have to repurchase those same products when you get to your destination.
Not cool.
Why take chances on packing so much, your bag weighs you down, or giving an unexpected gift to TSA?  If you wonder if coconut oil is truly good for your skin and hair, take it on your next trip.  One jar or bottle can give you a convenient all-in-one solution to your travel packing dilemma and positives you probably never even thought about – literally from head to toe.
What are some of the benefits of organic coconut oil while you travel?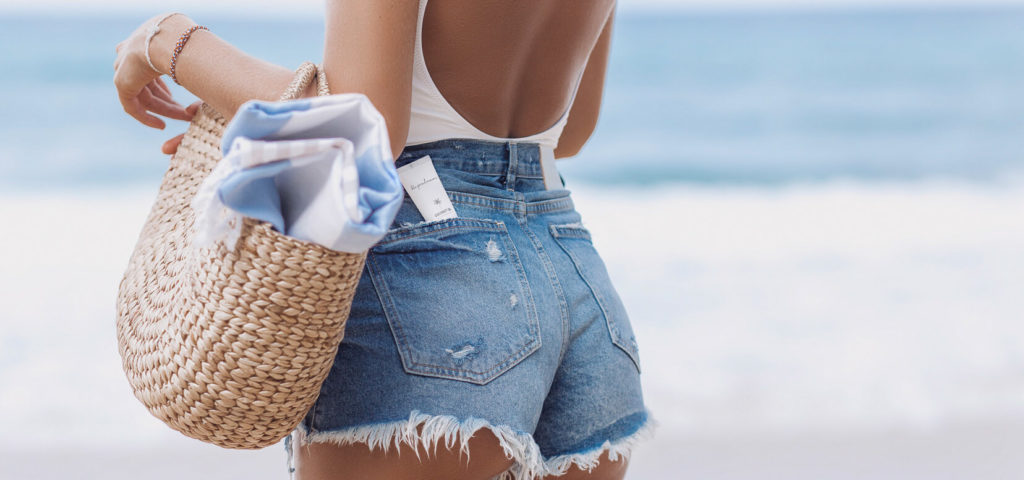 How Coconut Oil Can Replace Everything In Your Travel Beauty Bag 
1.) Silky Lustrous Hair
Because of its natural hydrating and antioxidant properties, you can replace a good share of the hair care products you'd normally bring along on your trip with coconut oil.  It's suitable for everyday and weekly deep conditioning, frizz and dandruff control, and hair growth.
To give yourself salon-quality tresses, squeeze a few ounces into your palm, apply it to your hair, comb it through, and twist it into a loose bun.  Wrap it up in a towel and relax for at least an hour (remember, you are on vacation).  Afterwards, shampoo and style as usual.
So is coconut oil good for all types of hair?  Absolutely – it will give you unbeatable softness and shine, prevent flyaways, protect your locks from sun damage and can take care of lice (hopefully, that won't happen to you).  Coconut oil and hair care just naturally go together, something that women in the tropics have known for centuries.
2.) Your Best Face Forward
Using coconut oil on your face is a great way to moisturize and cleanse. If you want to light up your cheekbones, simply apply a tiny bit after you've finished with your makeup.  You'll get a wonderful glow that adds to your sun-kissed complexion.  It's also antibacterial and antifungal, so it can keep your makeup brushes fresh with a good wash.
When your vacation day is done, don't forget to your facial care routine.
Yes, you can use coconut oil as a moisturizer, but try it as a makeup remover, a facial cleanser, an under-eye cream, lip balm and intensive night hydrator. Some even swear by it as an effective whitening toothpaste when combined with baking soda, so pack a bit in a plastic sealable bag, mix it with the oil, and enjoy fresh clean breath, naturally.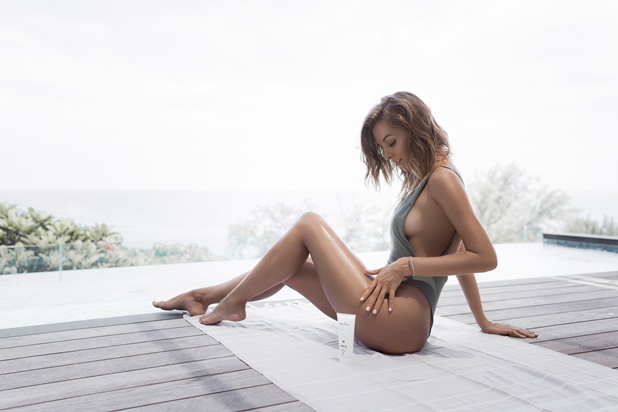 3.) Touchable Hands and Skin
Not surprisingly, beauty experts have talked up coconut oil for skin care because it's often better than other types of lotions.  Use it to soothe chapped hands, make cuticles less ragged, and moisturize your body all over.
Simply take a squeeze from your bottle after your shower, and rub it all over.  Dry with a towel, and don't worry that it will come off – the coconut oil and your skin work together to give you a feel that's like silk.
If you can get some coarse sea salt, mix it with about 4 ounces of oil, and you've got an economical body scrub that will give your skin a great polish and give you even more smoothness.
Need to shave your legs to look fabulous in those shorts, sundress or bikini? Just apply some coconut oil before picking up the razor (and outside the shower, so you can get a good grip with drier hands), and you'll get a close shave and moisturized skin to boot.
Finally, if you want a relaxing and possibly romantic moment with your spouse or partner, suggest giving (and receiving) a massage.  Bring out the coconut oil, which allows for easy muscle kneading and rubbing, in addition to an irresistible tropical island scent.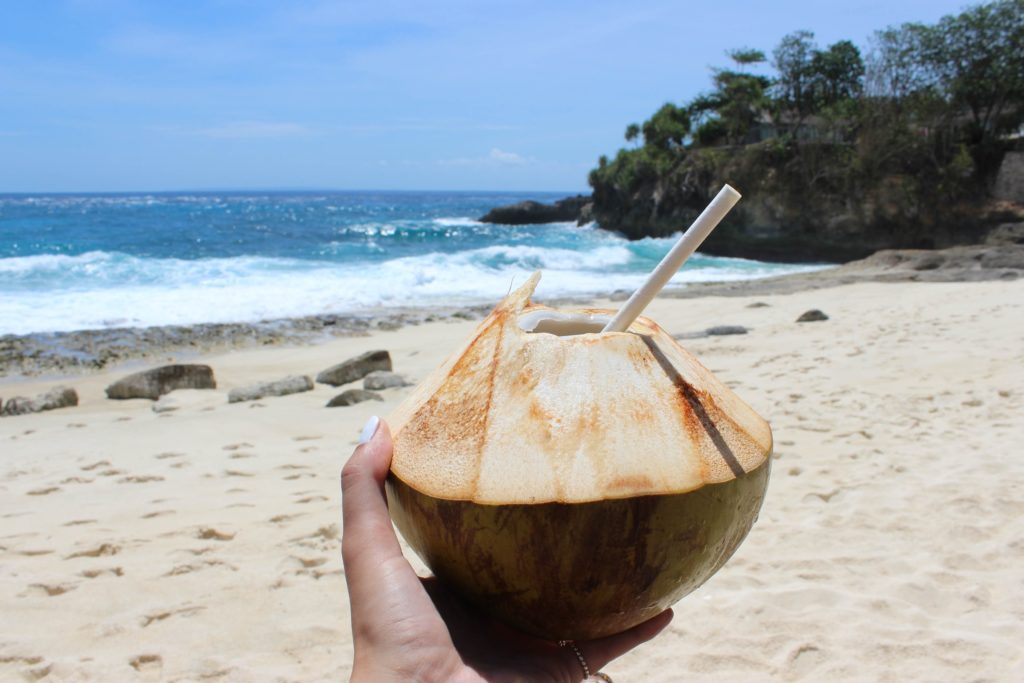 4.) Other Travel Uses
Sometimes you get bumps, cuts and scrapes when you're out and about on your travels. Apply coconut oil to an infection, and it can speed up the healing process.  It will provide protection from bacteria, viruses and other contaminants that could further infect your wound.
Forgot your deodorant? If you can rustle up some baking soda or cornstarch, combine it with some oil, and you won't have worry about offending those around you.
Coconut Oil: The Perfect Beauty Product for Travel
As you can see, coconut oil can replace everything in your travel beauty bag easily, except for your makeup…and your relaxed vacation attitude.
So don't forget to look through our page for your ideal size of Kapuluan Coconut oil, and lighten up your travel luggage for your next trip.  Chances are, you won't be toting around all of your usual beauty products after that.