Last Updated on September 5, 2022 by Kapuluan
Coconut oil may be the "It Girl" of today's natural beauty, health and wellness movement, but the benefits of coconut oil have been enjoyed for several thousand years as a magic elixir that heals mind, body and spirit.
While coconut oil is a superfood, chock full o' essential medium-chain fatty acids that can aid weight loss, help prevent Alzheimer's disease, increase energy, reduce cholesterol, assist in stabilizing insulin, and act as an antibiotic, we're all about the benefits of using raw organic coconut oil all over your body as an important part of your daily self-care routine.
Here are the top 12 head-to-toe benefits of coconut oil:
1. It strengthens, conditions, and protects your hair
One of the main essential fatty oils in coconut oil is lauric acid, which strengthens hair fiber by seeping into the strands. Now's the time to stop buying synthetic "coconut scented" conditioners, and go the source for great smelling, super effective, all-natural hair care.
A small amount in your hair will make it look shiny, decrease frizz, get rid of dandruff, detangle knots, and, thanks to its built-in SPF, shield it from sun damage when you're out and about all day.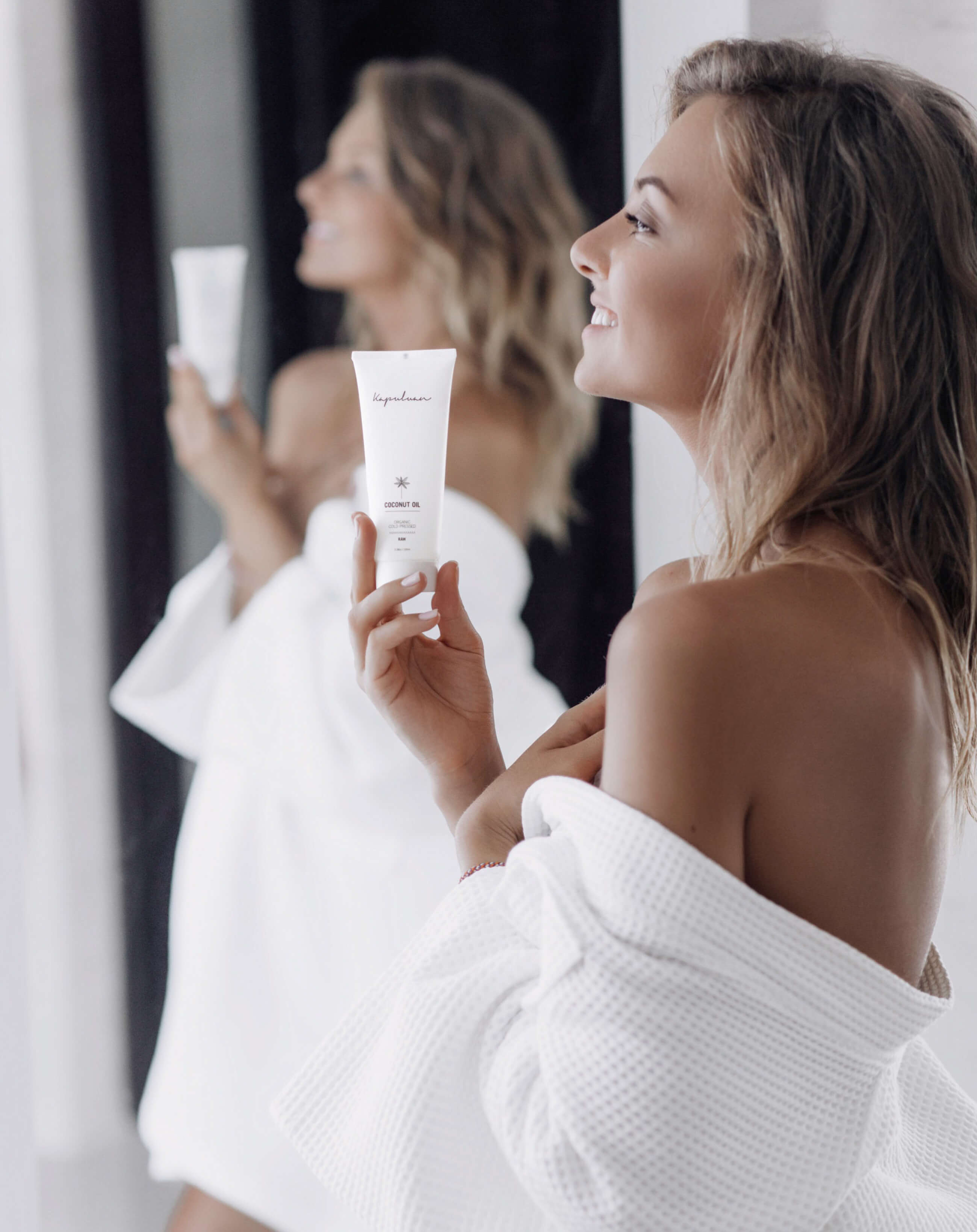 2. It's a chemical-free, highly effective facial cleanser and moisturizer
Coconut oil does an amazing job penetrating deeply into your skin without leaving a greasy residue. Not only does it moisturize your skin, but also the triglycerides in coconut oil attract protein molecules and repair your skin's collagen layer to smooth fine lines, diminish wrinkles, and minimize discoloration, including dark circles under your eyes.
Use it as a powerful, all-natural makeup remover that easily takes off even the toughest beauty products. (Goodbye, waterproof mascara!) Thanks to the antimicrobial, antifungal, and anti-inflammatory properties of coconut oil, it can even be used to treat acne, too.
3. It soothes your lips, and helps keep your teeth and gums healthy
Daily application of coconut oil benefits your kisser, too, in much of the same way it safeguards your skin and hair. The built-in SPF protects, and the fatty acids in coconut oil lock in moisture and provide an effective barrier for your lips.
But don't stop there: coconut oil has been used for centuries for oral detoxification. "Oil pulling," an ancient Indian remedy where you take a tablespoon of coconut oil and swish it around in your mouth for 5 to 15 minutes, helps whiten teeth, reduces bad breath, prevents mouth and gum disease, and overall is a great addition to your dental care routine.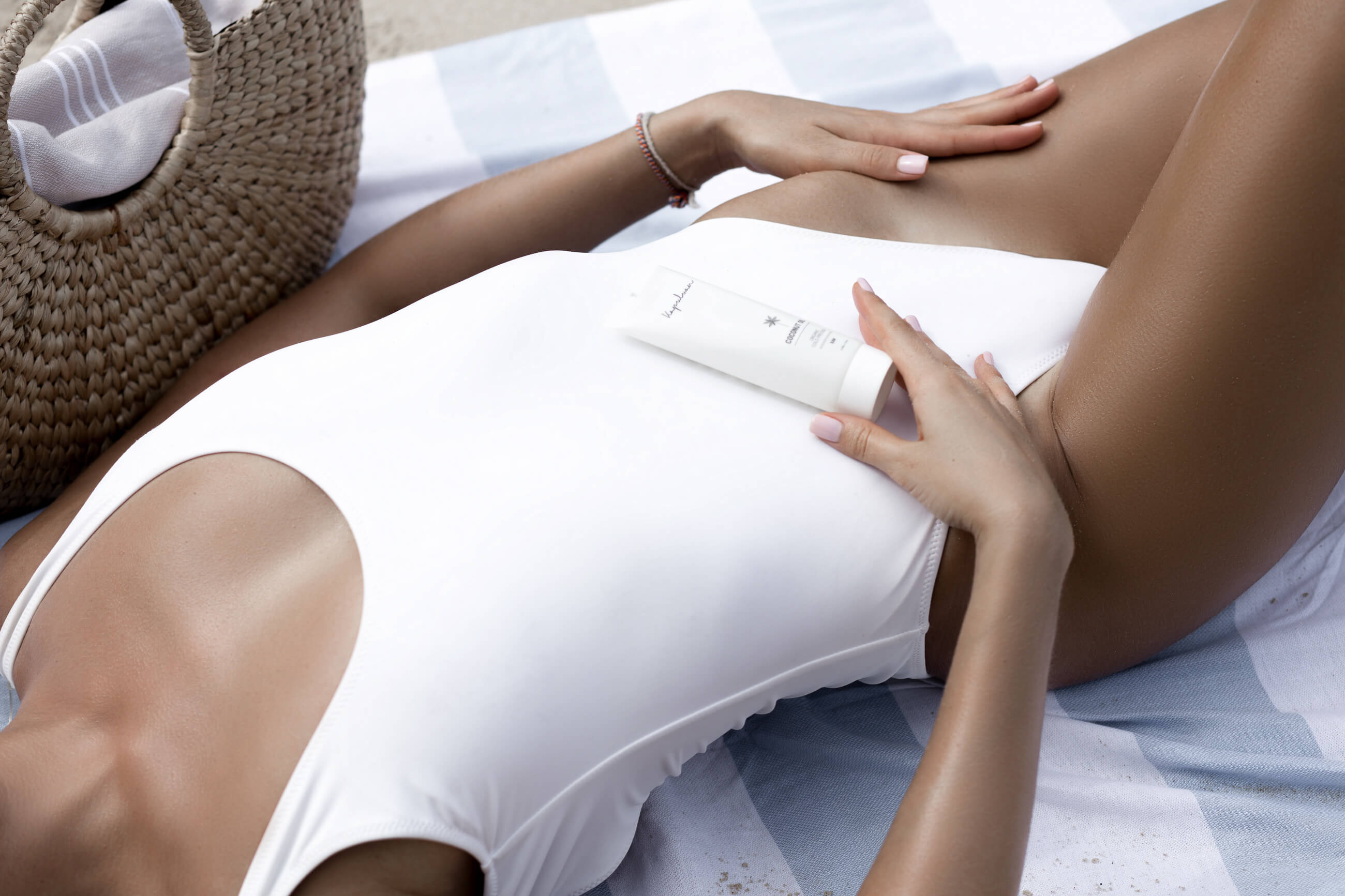 4. It gives you beautiful, glowing skin and protects you from sunburn
Coconut oil keeps your skin deeply hydrated and creates a protective barrier that never feels greasy or slimy. Indigenous Pacific Islanders over the ages have effectively used coconut oil as a non-toxic sunscreen.
Today we know it has an SPF around 8, which blocks 75% of the sun's rays without totally obscuring the UVB rays that provide Vitamin D – an important nutrient that most of us tend to be deficient in. Use coconut oil correctly, and you'll avoid getting sunburned. It also contains plenty of antioxidant-rich vitamin E, which helps repair skin damage and keeps you looking fresh and vibrant.
5. It alleviates dry and itchy skin conditions like eczema, psoriasis, and dermatitis
It's the double whammy of the anti-inflammatory/antibacterial properties combined with the intense moisture it provides that makes coconut oil an effective way to treat even the toughest dry skin conditions. In fact, a recent study showed that coconut oil was more effective in treating eczema than mineral oil.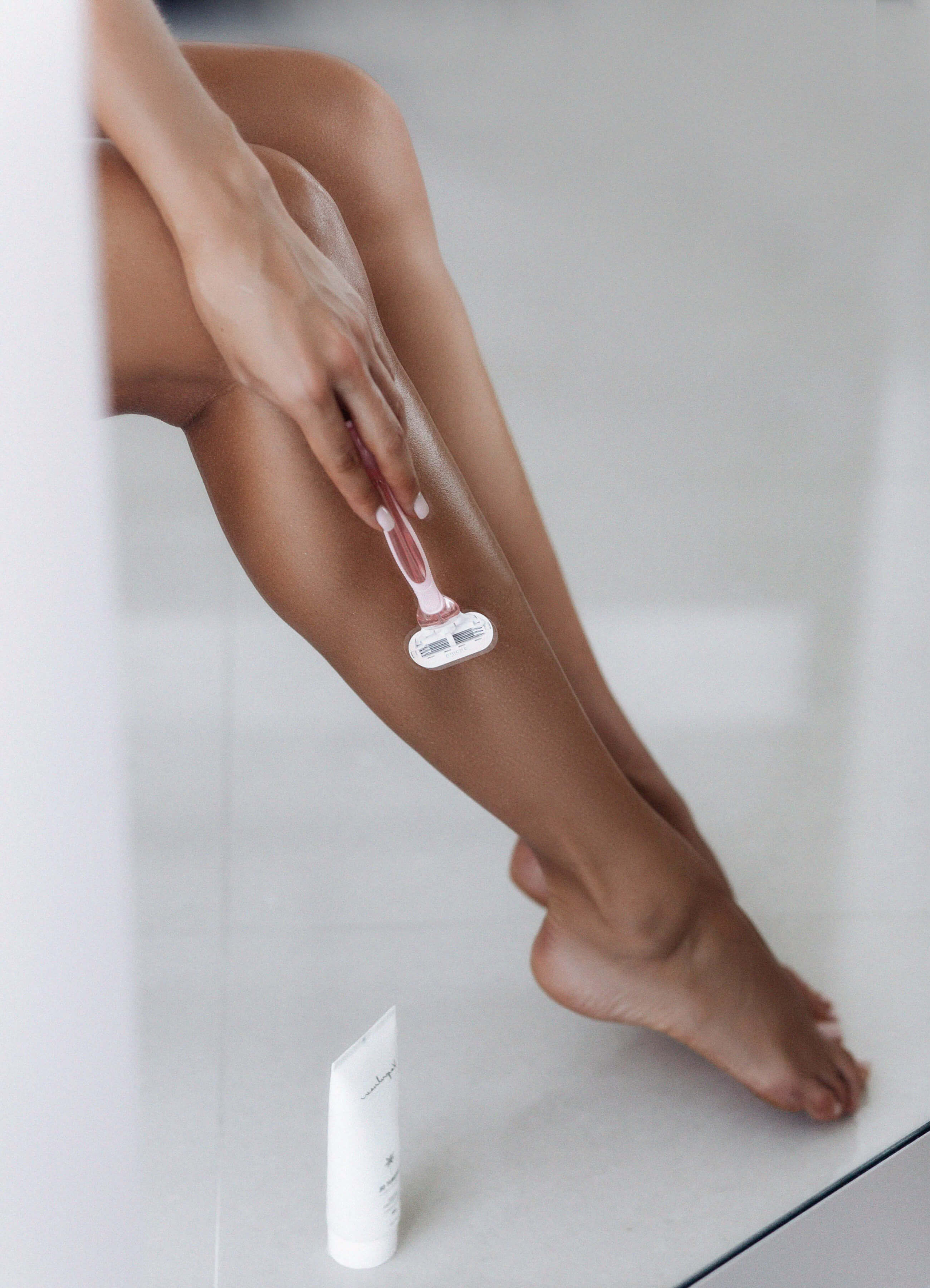 6. It gives you an incredible shave
Forget about chemical-heavy shaving creams that leave your skin blotchy and irritated – coconut oil provides you with a next-level, perfect shave. Your razor easily glides over your legs and underarm for a super close shave, and the anti-inflammatory and deep hydrating properties of coconut oil leave your skin silky soft, irritation-free, fully moisturized, and smelling delicious.
7. It strengthens, heals, and conditions your nails
Nails, like hair and skin, are easily damaged, and coconut oil helps keep your cuticles moisturized, strong and healthy, promoting nail growth and preventing hangnails.
Another major benefit of coconut oil is that the medium chain fatty acids that it's comprised of act as a natural fungicide and can be an effective treatment for athlete's foot and other fungal infections.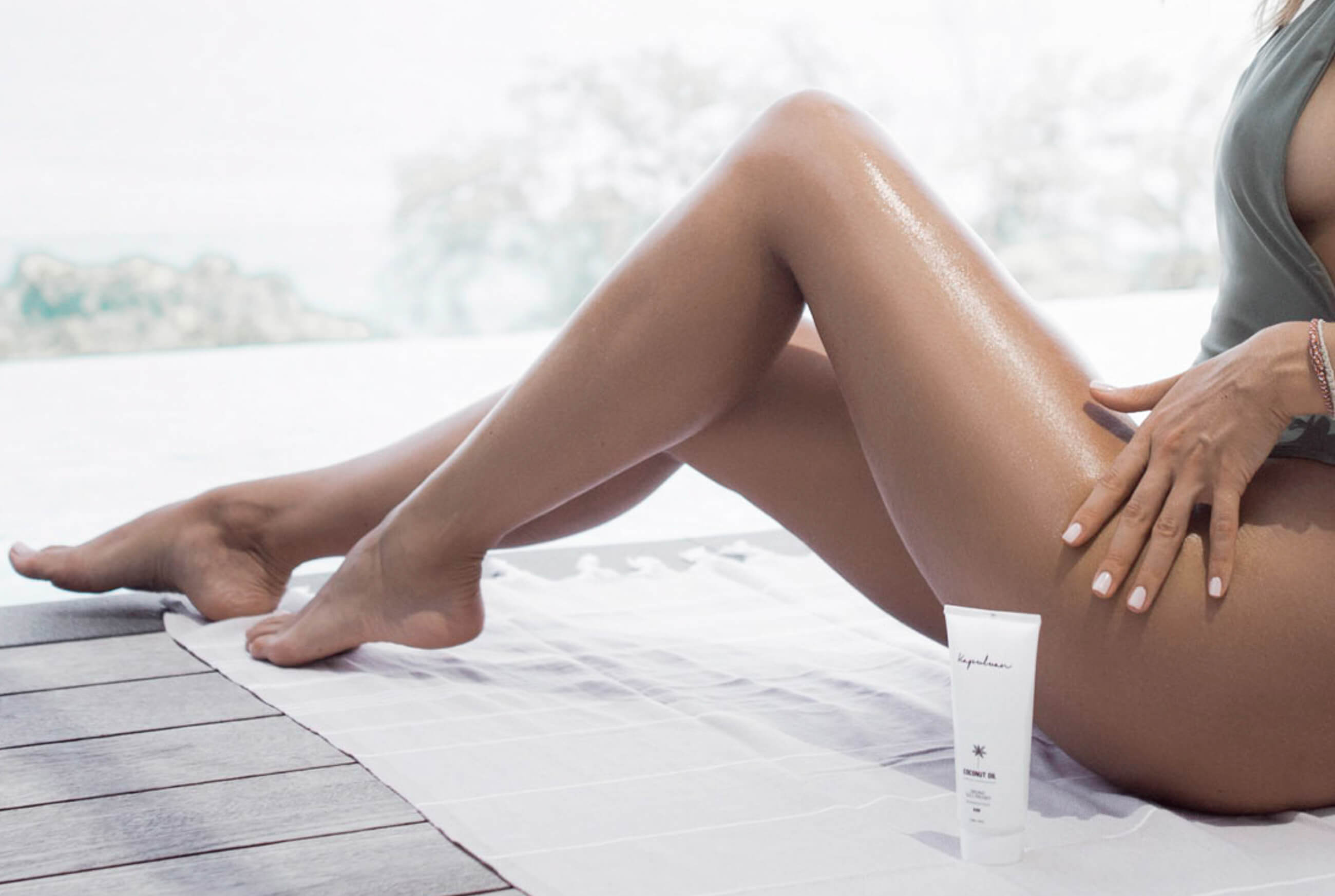 8. It helps decrease stretch marks
Stretch marks occur when the elastic fibers under the surface of your skin are stretched – be it during pregnancy, puberty, or other rapid muscle mass gain or weight change – and break.
While there's no magic bullet to prevent or "cure" stretch marks, doctors recommend that you boost collagen and hydrate your skin… which makes coconut oil the perfect treatment. It also helps get rid of the itchiness that often comes along with stretch marks.
9. It's a natural antiseptic
The antibacterial and antifungal properties of coconut oil make it an ideal addition to your all-natural, chemical-free first aid kit. Apply it on minor scrapes, scratches, and burns. It also has a cooling effect on your skin and helps prevent peeling, blistering, and scarring.
And if you've just gotten a fresh tattoo – which your body essentially believes is a wound – simply apply some coconut oil to help aid the healing process.
10. It heals severely cracked skin
From hands and elbows to heels, severely dry, cracked skin can be both painful and unsightly. Coconut oil naturally clears away dead skin cells and dirt, and deeply penetrates the skin for lasting hydration.
And for breastfeeding moms, not only does coconut oil prevent dry nipples, but the antibacterial qualities will also eliminate thrush (an infection caused by an overgrowth of the candida fungus, aka yeast), which is a common breastfeeding condition passed from baby to mom that can leave nipples dry, sore, and cracked.
11. It's also a toxin-free lubricant
Especially if you have sensitive skin or allergies, coconut oil can be a great choice for an all-natural, chemical-free personal lubricant. It combats vaginal dryness, and the lauric acid in coconut oil can help fight bacterial-based STDs like chlamydia and yeast infections.
Just don't use coconut oil with condoms, as it breaks down latex.
12. It provides exceptional stress relief
Research shows that coconut oil provides stress release, thanks in large part to its antioxidant-rich makeup. A vital part of ancient Ayurvedic practices and aromatherapy, coconut oil can be used by itself or as a "carrier oil," combined with other scents.
When used for massage, it's exceptionally soothing and provides sweet relief from physical and mental fatigue.The benefits of coconut oil, which have been celebrated since ancient times, make it the perfect modern day beauty, health and wellness hack.
Use it on a daily basis as an aromatic, highly effective, extremely versatile, head-to-toe nourishing regimen.