Coconut oil has many amazing benefits and there are SO many different ways you can use it but many people wonder if coconut oil lube is actually safe for you to use on a daily basis as a personal lubricant.
We truly believe coconut oil is one of the best products out there because it is all natural, incredibly moisturizing, and provides amazing nutrient and health benefits, while being wonderfully versatile.
If you are someone who wonders if you can use coconut oil (as) lube instead of other personal lubricants, you are not alone. Whether you want to try it out between the sheets or even as massage oil, we are going to detail everything we know about using coconut oil lube so you can make the decision for yourself if this is something you would like to try out.
Totally Natural and Preservative Free
One amazing thing about using coconut oil lube is that it is totally natural and free of any preservatives or toxins. Other personal lubricants you can buy in the store contain many ingredients and chemicals that you may not be familiar with at all. Those ingredients are not ones that we want to put into our bodies and using something natural is such a better choice if it is something that works for you.
Good for Dryness or Sensitivities
For women who experience vaginal dryness or have certain chemical sensitivities, coconut oil lube could be a go-to product for you. Coconut oil is so moisturizing; it deeply penetrates into the skin rather than just sitting on the skin's surface like many other lotions do, all without leaving you feeling all greasy or slimy. The protective barrier it leaves on your skin keeps away environmental and other damage.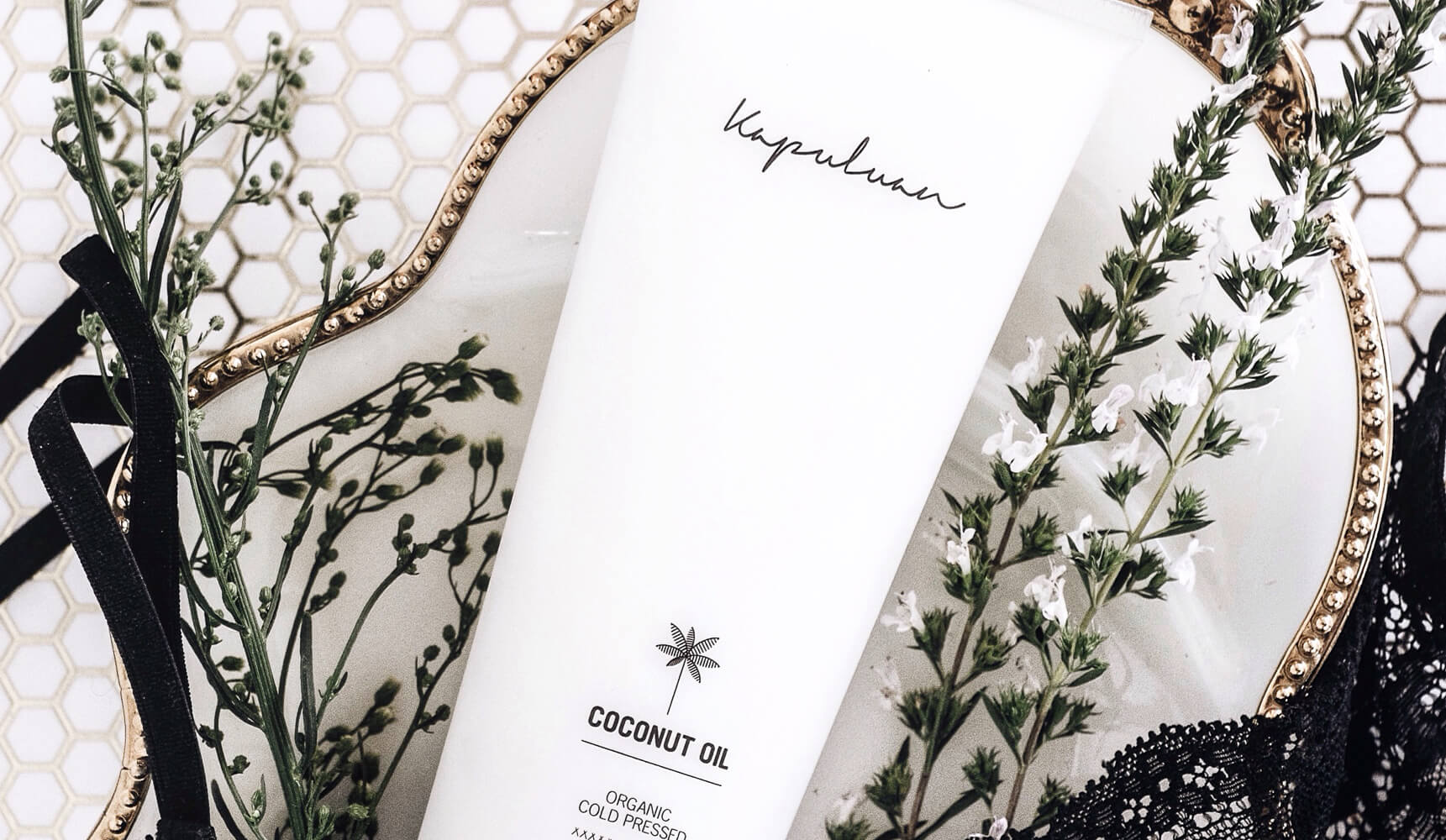 Antifungal and Antibacterial
Coconut oil contains natural antifungal properties, which can help some women keep yeast infections at bay. However, if you are quite prone to yeast infections already, coconut oil may (or may not) be for you. Because of the antibacterial and antifungal properties, there is a slight chance that it could briefly disrupt your vagina's natural pH balance, which could cause a yeast infection if you are prone to getting them.
The vagina naturally has good and bad bacteria on a consistent basis and adding an antibacterial substance into the mix may interrupt that process. Any woman who has had a yeast infection in the past knows that is not something you want to regularly, so women who are more prone to getting them, may have a sensitive balance of good and bad bacteria, making it easier for coconut oil to disrupt the balance.
Not Safe To Use With Condoms
Coconut oil is considered an oil-based lube, so it is not safe to use with latex; you are not able to use coconut oil with traditional condoms as well as some latex sex toys. The oil can break down the reliability of the condom and make it less efficient which is not something you want to happen. There are condoms which are not made from latex and these may be suitable and safe for use with coconut oil.
Oil-Based
Since coconut oil is an oil-based product, it is much more lubricating than a water-based version so it will last longer while you use it. Due to its long lasting, highly moisturizing and antibacterial properties, plus (bonus) its amazing aroma, coconut oil lube makes an amazing massage oil. If you want to stay lubricated during sexual activity and want to use an all natural product, coconut oil lube is a great choice.
Yummy Smell
Coconut oil has such a wonderful scent that makes you feel like you are on a beach somewhere. This is a plus compared to many other personal lubricants or massage oils!
If you are not prone to getting yeast infections and really want to try something all-natural, give coconut oil lube a try and see what you think. Be sure to test it out on a less sensitive area of your body, like your arms or legs, before using it in the most delicate places. And remember, if you try using coconut oil lube and have any kind of reaction at all, stop using it immediately.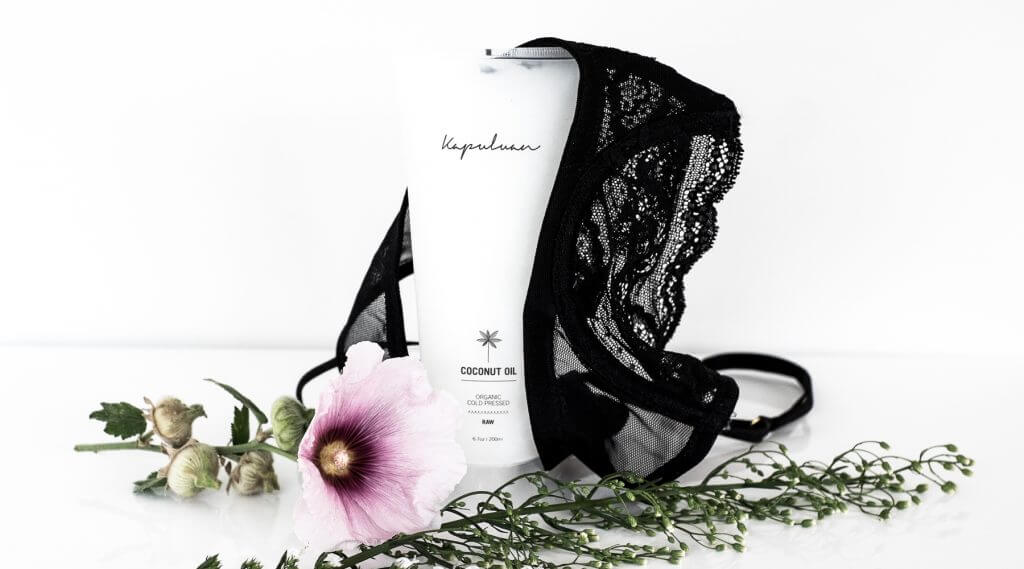 Coconut Oil Lube Not For You? Use it For Other Benefits
If you do not think that using coconut oil as a personal lubricant is something you want to do, remember that it is such an amazing and versatile product and offers so many other benefits to your body and skin. It rehydrates and quenches your body's natural moisture, provides amazing nutrients and even helps aid in digestion and boosts metabolism.
On top of that, coconut oil has been used for thousands of years and is so versatile that it can be used on the skin, hair, lips, teeth and in so many different ways. You probably have a few different products lying around the house that you use on a daily basis. Coconut oil could replace them all.
Kapuluan Coconut has what you need if you are looking for a high quality, raw coconut oil.
Shop now and see for yourself how Kapuluan Raw Organic Coconut Oil is just what you need to for all your bodies needs.