6 Reasons To Use Coconut Oil In Cool Weather
Coconut oil has so many
benefits
to our bodies and as the weather cools in many places around the world, it is so valuable to use on a daily basis. We truly believe coconut oil is one of the best products out there because it rehydrates and quenches your body's natural moisture, provides amazing nutrients and even helps aid in digestion and boosts metabolism. On top of that, coconut oil has been used for thousands of years and is so versatile that it can be used on the skin, hair, lips, teeth and in so many different ways. For a handful of products and moisturizers you use on a daily basis, coconut oil could replace them all. When the harsh temperatures of winter begin causing problems with your skin, this is a great time to make sure you have coconut oil handy. Not to mention, it smells like summertime, which is enough to make anyone feel great. Here are 6 reasons to use
coconut oil
for cool weather to provide you with the great benefits it offers:
1. Use it daily for hydrated and healthy skin.
Cool weather can really dry out your skin and make it feel itchy. If you suffer with dry skin when it's cold outside, coconut oil could be the solution to your dryness. The oil is so moisturizing; it deeply penetrates into the skin rather than just sitting on the skin's surface like many other lotions do, all without leaving you feeling all greasy or slimy. The protective barrier it leaves on your skin keeps away environmental and other damage and helps with flakiness and dryness that can be associated with eczema, psoriasis and dermatitis. Dry skin can also come during the winter months with sniffling and sneezing from the cold or flu. One of our customers said, "I've been in colder weather recently and have a cold and coconut oil has helped so much when I put it on the dry areas around my nose where I have been using the tissue and blowing my nose constantly." If you know that you are prone to the sniffles during the colder months, be sure to have coconut oil handy. No matter what time of year it is, you always want to do what you can to keep your skin looking ageless. The antioxidants in coconut oil help to recover your skin from past damage and also protects against cracking or wrinkles.
2. Keep your lips moisturized.
Cold weather can bring chapped, cracked lips that can be uncomfortable and painful. Many lip balms make you feel like you constantly need to apply more and more. This is not the case with coconut oil; it hydrates and provides a barrier for your lips that keep moisture locked in to protect from the harsh cold temperatures.
3. Sooth dry, cracked feet.
It is not only our hands that can suffer during the colder months… our feet can also get dry and cracked due to the cold weather. Massaging coconut oil into your feet can help keep them moisturized and is perfect to do before a night of sleep. Put socks on after you rub in the coconut oil and wear them as you sleep to lock in that moisture.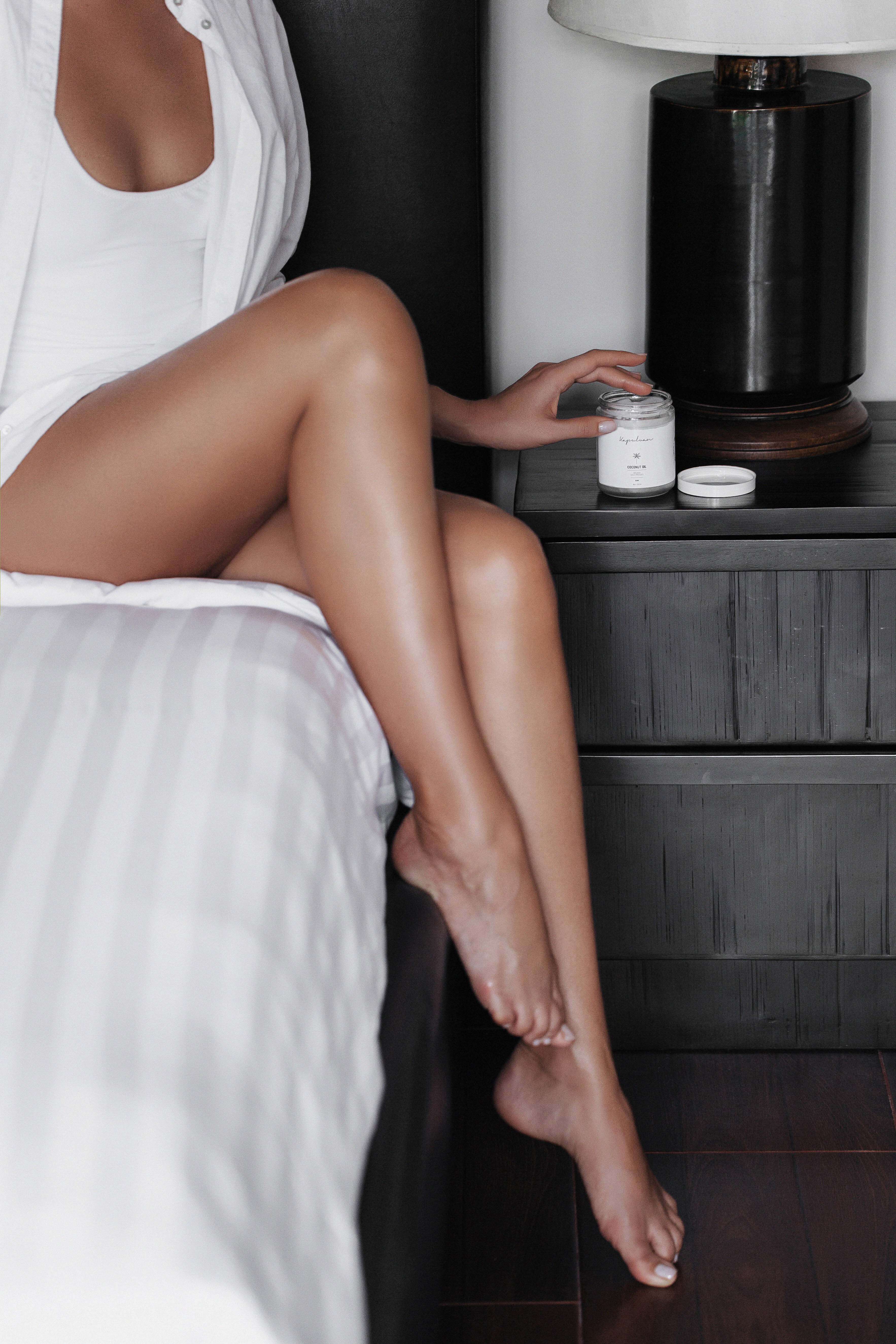 4. Use it in your hair as a deep conditioner.
When the weather gets cold, your hair can get dry and brittle due to the chilly temperatures and the wind. Coconut oil can restore your hair's moisture, strengthen and make it feel healthy and soft. You can choose to do an overnight treatment that can help you get soft and silky hair or if you struggle with frizz during the winter months, rub a small amount in your hair to keep the frizz away. Many people find that their scalp can get dry and itchy in the cooler months and the antibacterial nature of coconut oil can help with that, keeping your hair healthy and dandruff free!
5. Keeps nails and cuticles healthy.
You use your hands constantly and with everyday chores and harsh environmental conditions, especially in the cooler months, your nails and cuticles can suffer. It is very easy for your cuticles to get dry and cracked but if you keep them moisturized, it can help. Rubbing coconut oil on your cuticles daily can keep that moisture locked in, which plays a big role in helping you have shinier, stronger and healthier nails. Keeping the nails moisturized will also help prevent those painful hangnails that come with dry and cracked nails.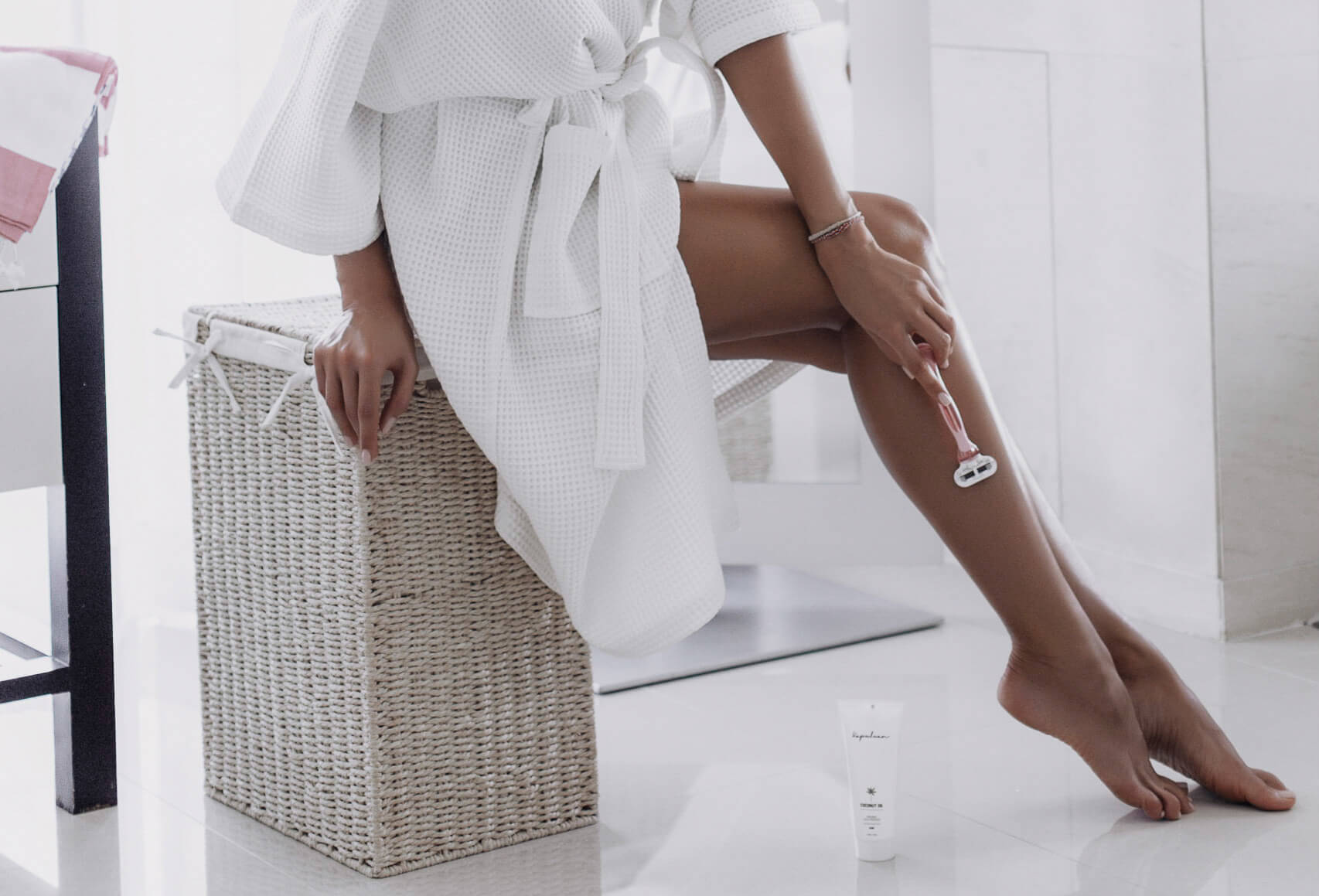 6. Get the perfect shave.
When the weather is cold and your skin is dry, shaving can make the dryness even worse. Since coconut oil is already so wonderful for your body, apply it to your skin in place of a shaving cream for the ultimate moisturizer. You will find that the razor will glide easily over the oil and your skin will be incredibly soft and moisturized the rest of the day without even having to apply an aftershave or moisturizer after your shave. Kapuluan Coconut has what you need if you feel the effects of the colder weather on your skin.
Shop now
and see for yourself how coconut oil for cool weather is just what you need to keep your body and skin hydrated and moisturized all winter long.
JOIN US ON INSTAGRAM