With the market over-saturated with lip care products, companies strive to deliver products that perform well and are reasonably priced. The efficacy of these products might work fine. However, the formulas behind the effectiveness are often a serious concern. To deliver a batch product at an affordable price, cosmetic companies sometimes use questionable chemicals that are cheap to manufacture and offer instant beautifying and nurturing effects. Although the effects of manufactured products are visible, they are temporary. What
is
permanent, though, are the adverse effects of the chemicals and toxic ingredients that our body absorbs through the skin and mouth. It's time to forget all about the chemical-ridden lip balm formulas from cosmetic companies and get back to basics with various natural, delicious, and healing homemade balms to apply to your lips with coconut oil as a base! There are many benefits of coconut oil for the lips and skincare. The natural moisturizing and antibacterial properties of this oil make it a perfect base to get creative and make a personal DIY coconut oil lip balm collection.
Getting Started
The variety of options available when making your homemade lip balm allows you to create an entire collection using your preferred scents and colors. In addition, these all-natural balms are safe to apply, edible, and fully customizable. Many who have put in the effort to create a homemade substitute for a store-bought cosmetic product already know they are a better alternative. Making your cosmetic products gives you control over what goes into the products and on and in your body. Here are some essential ingredients that you'll need as a base for different recipes:
Organic, raw coconut oil
Beeswax
Clean, dry container of choice or old lip balm tubes
If you are vegan or don't have beeswax, you can always make a lip balm using raw, organic coconut oil
.
In this case, double the amount of coconut oil. Coconut oil melted and mixed with additional ingredients can also make a great lip balm; however, when mixed with beeswax, it has a firmer, more traditional lip-balm texture. Curious about
how to make lip bal
m at home? Let's look at several easy recipe ideas that you can try to modify according to your preferences.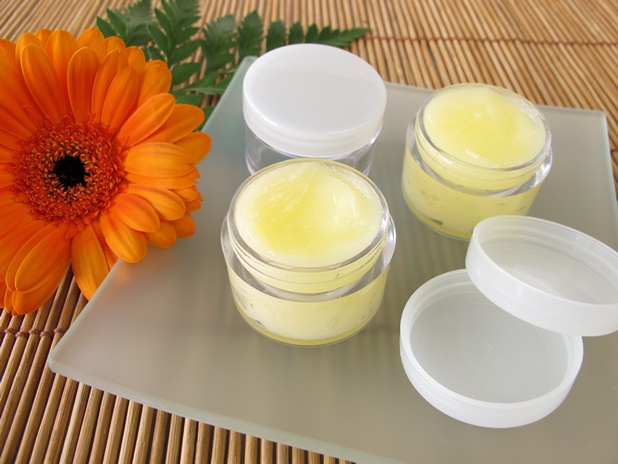 Pure DIY Coconut Oil Lip Balm
This is the most basic lip balm you can create at home, providing excellent nurturing qualities and protection for your pout. It is easy to make and easy to customize.
Ingredients:
One tablespoon of raw organic coconut oil
One tablespoon grated beeswax
Several drops of your favorite essential oils or flavored oils
Start by melting the beeswax in a makeshift double boiler or in a microwave. It is advised to monitor the process. Once the beeswax is halfway melted, pour in the coconut oil and blend the two ingredients until they melt. Next, add several drops of your favorite essential oil and stir to combine the ingredients. Depending on how potent you want the aroma to be, add a drop or two for a more subtle scent or more for a stronger one. Once the mixture is ready, transfer it into a container. Please leave it to cool down and harden before putting the cover on. Suggested essential oils you can choose from:
Peppermint
Grapefruit
Orange
Rose
Lavender
Hemp
This basic recipe should result in a lip balm that is firm to the touch but softens upon contact with your lips. According to your preference, you can change the ratios to create a softer and glossier version. To achieve this, reduce the amount of beeswax and add more coconut oil. You can master this easy recipe quickly and, after several attempts, produce the perfect version that best suits your needs. In addition, it can act as a base that can be experimented with by adding other ingredients to add color or taste.
*Optional:
To add a bit of color to your natural lip balm, use a small amount of beetroot powder in your liquid mixture and stir well to get an even color. Beetroot powder has very potent coloring abilities.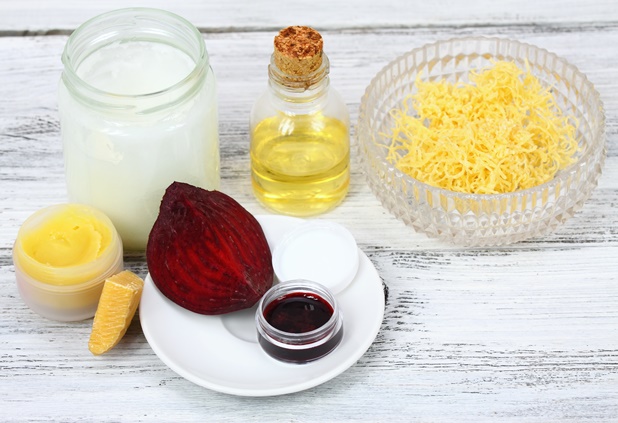 Coconut Oil Vanilla (Orange) Lip Balm
If you want to achieve irresistible scented lips, adding the scent and taste of vanilla to your lip balm recipe will do the trick. Being one of the most beloved flavors, vanilla lip balm should be a part of your DIY lip balm collection. It's another simple and tasty recipe.
Ingredients:
Two tablespoon raw organic coconut oil
One tablespoon of grated beeswax
Two teaspoons of organic coconut butter (or shea, cocoa, or other preferred organic butter)
One teaspoon of pure liquid vanilla extract
A few drops of orange oil *optional
Put the oil, butter, and beeswax into a double boiler and melt them over medium heat. Stir the mixture to achieve consistency. Once the mixture is completely melted and even, remove it from the heat and add the vanilla extract. Stir again to mix everything. Transfer carefully into a lip balm container.
*Optional:
You can opt for a citrus-vanilla scent by adding orange oil. To create a vanilla-orange lip balm, add six drops of orange oil to the mixture with the vanilla extract before stirring it all together.
Coconut Oil (Mint) Chocolate Lip Balm
Chocolate-flavored or scented products are a versatile choice that is preferred by many. Therefore, our collection of lip balm recipes won't be complete without it. Treat your lips and soul with a natural and pure coconut-chocolate lip balm that you'll want to apply endlessly. Here is the recipe:
Ingredients:
One tablespoon raw organic coconut oil
One tablespoon grated beeswax
One teaspoon organic cocoa powder
Few drops of peppermint oil *optional
Start by melting the beeswax using a double boiler or in the microwave. Halfway through, add the coconut oil and stir until it melts into a cohesive mixture over medium heat. Once melted, add the cocoa powder and stir well until everything is blended smoothly. If you are a mint chocolate fan, add around six drops of peppermint oil (or more for a more aromatic scent) while stirring. Once done, pour it into a container and let it cool down. This will probably be the yummiest and most hydrating lip balm you've ever put on your lips. Peppermint has excellent protective and healing properties and will help you deal with the discomfort of chapped lips.
Lip Balm Recipe for Kids
The best part of making your own natural and organic lip balm is that your kids will want to follow suit. If you are a parent, you might worry about your little girl constantly wanting to go through mommy's makeup. Especially with aromatic lip balm, children will want to rummage through that collection. Now you can make a natural lip balm and not worry about the ingredients in your child's mouth. With these simple recipes, your kids can also recover their chapped, dry lips. You can combine the ingredients mentioned in the recipes above with your child's favorite flavors and scents. If your child wants a little color on their lips, add natural coloring from beetroot powder and perhaps edible sprinkles! Your child will be delighted by this "magical-looking" lip balm and enjoy its natural ingredients' benefits. Homemade lip balms also make great gifts for special events!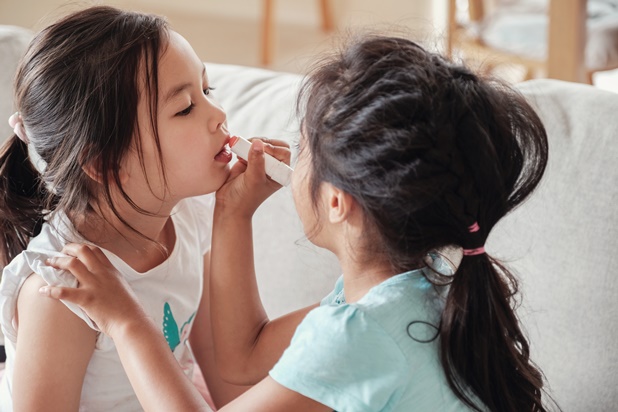 Benefits of Using Homemade Natural Lip Balm
It's a no-brainer that something you apply so close to your mouth should be safe to ingest. In this case, it's even better when the lip balm you apply is safe and beneficial if absorbed or ingested. Combining raw, organic coconut oil with additional pure ingredients and essential oils, you enjoy a safe lip care product and many benefits.
Benefits of Coconut Oil Lip Care
It hydrates the lips and protects you from harsh external factors
It possesses natural SPF that protects the lips from harmful sun rays
It possesses antimicrobial properties that protect and heal the lips
It is safe for ingestion, and if it goes into the mouth, you can benefit from whiter teeth and fresh breath
Benefits of Beeswax
It helps in treating numerous skin conditions
Can heal wounds
High in Vitamin A – supports cell regeneration and rejuvenation
Tips for Preparing and Storing Homemade Lip Balm
It is best to store your homemade lip balm in the refrigerator. Since these lip balms are natural and do not contain parabens and preservatives, they can eventually expire after some time.
You can add vitamin oil to your recipe. For example, add two capsules of Vitamin E and oil to the lip balm.
To solidify your freshly made lip balm, leave it at room temperature. Avoid putting the lip balm into the freezer as the frigid temperatures may ruin the texture, and the ingredients may lose some of their natural qualities. Always use dry and well-cleaned containers and tubes to avoid contamination.