Last Updated on May 29, 2023 by Kapuluan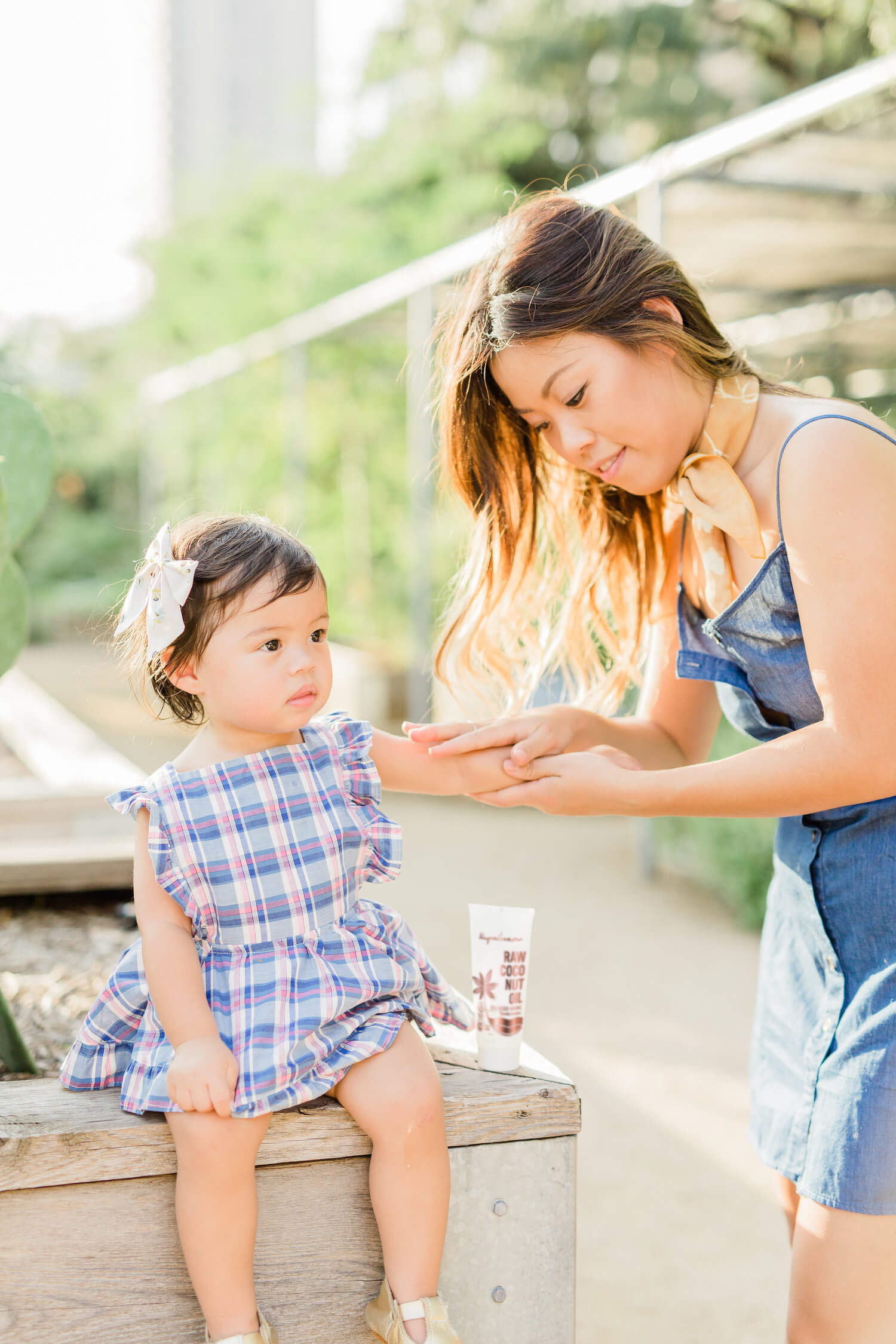 We recently had a chance to work with Joy Green of Joyfully Green and it was wonderful to learn about how she cares for herself and her young daughter Kai with Kapuluan Coconut Oil.
Joy calls coconut oil a magical unicorn that helped her get through the first year of Kai's life. "There were so many uses that my husband and I used to joke that coconut oil and breast milk was the cure of all things baby related."
One of the biggest challenges for Joy and Kai was the cradle cap. Can you guess what the answer was? "We drenched her hair in coconut oil and used a soft bristle infant brush to brush away all the dead skin. We also used coconut oil after to condition her scalp!" says Joy. For anyone who has dealt with their infant struggling with cradle cap, coconut oil gets major unicorn bonus status on this one.

A sleeping baby means a happy everybody. Every night, Joy mixes Kapuluan Coconut oil with 2-3 drops of lavender essential oil and massages it into Kai's heels in a circular motion.
When it comes to the health and safety of a child, anything that is applied to their skin can be concerning, but when it involves the eyes or mouth, it becomes even more important to use all-natural products, and not risk unsafe ingredients causing harm. There is nothing more natural than coconut oil.
"When Kai is sick, her lips get really chapped. It peels and looks very painful. I use coconut oil to apply as frequently as she allows me to. I love that I don't need to worry about her possibly ingesting any of it since it's all good for her!"
A single ingredient made from a super-fruit that grows on The Tree of Life. Coconut oil is safe for babies. Magical Unicorn status.