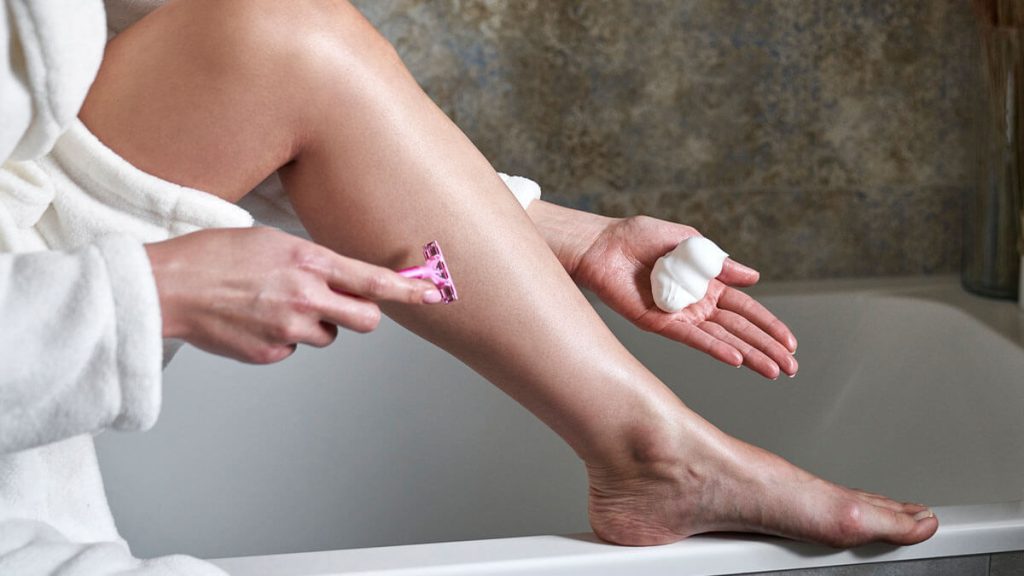 The largest organ in our body is the skin, and it absorbs the products we put into it. Thus, if you want to improve your overall health, you should know that eating clean and working out isn't enough—you also need to examine what ingredients are present in everything that touches your skin, from your body wash to your lotion, from your moisturizer to your shaving cream. Coconut oil is an excellent product that can be used for various purposes. It's not only delicious in the kitchen and full of health advantages, but it also allows you to quit your chemical-laden, expensive beauty products by providing a natural alternative. Shaving with coconut oil, for instance, is one technique to eliminate toxins in your body while improving your beauty routine.
Can You Shave Your Entire Body With Coconut Oil?
Absolutely! You can use coconut oil as a shaving cream on your entire body, from your face to your bikini area to your legs. However, if you have particularly oily skin on your face, this may be an exception as coconut oil may trigger breakouts on moderately to intensely greasy skin. This isn't always the case, though, because coconut oil has anti-inflammatory characteristics that help alleviate acne.
How to Make an All-Natural Coconut Shaving Cream at Home
Ingredients: 
1/2 cup raw, cold-pressed coconut oil 

1/2 cup organic shea butter 

1/8 cup extra virgin olive oil 

10-15 drops of lavender essential oil
Directions:
Melt the coconut oil and shea butter over medium heat using a double boiler.
Remove the bowl from the heat once all of the ingredients have melted. Pour in the extra virgin olive oil.
Add 10-15 drops of lavender essential oil when the mixture has cooled slightly.
Place the bowl in the freezer for a few minutes to firm up. You don't want it to harden too much—only firm.
Whip the ingredients together using a hand mixer or a stand mixer.
Keep the container sealed.
 How to Get the Perfect Shave With Coconut Oil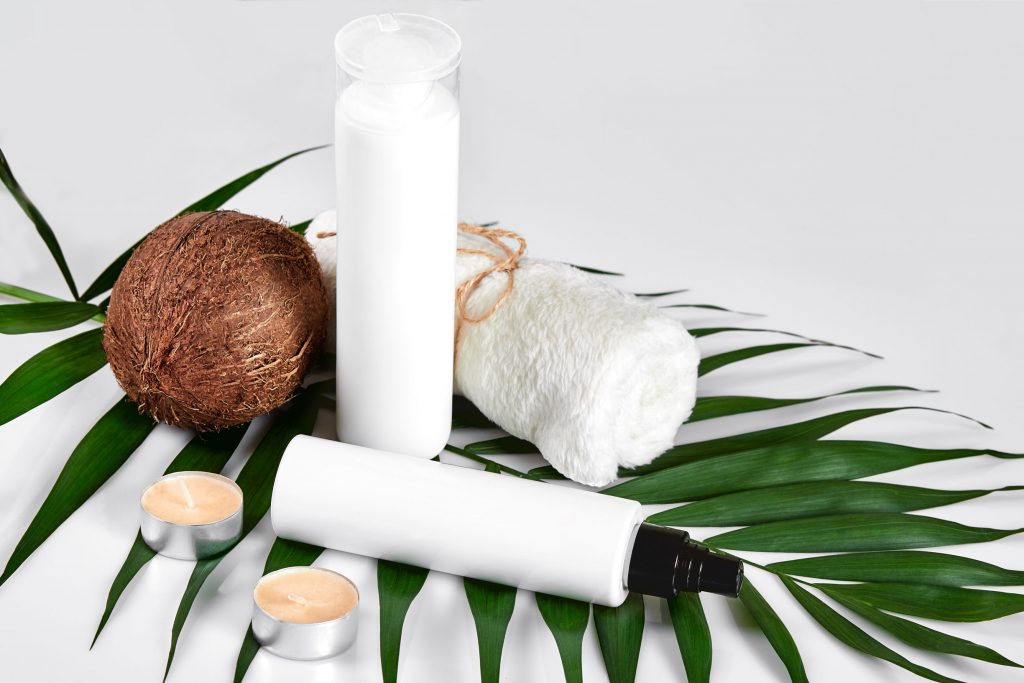 A high-quality razor is a must-have. Hence, replace that old, dull one you've been using a couple of times with a new shaver that has several blades. According to the American Academy of Dermatology Association, we should be replacing our razors after five to seven shaves to steer clear from the risk of infection.
Before you shave, take a few extra minutes to exfoliate. A short scrape will remove dead skin and aid in the removal of pore blockages, which can contribute to ingrown hairs. Next, use a sterilized exfoliator or a gentle exfoliating scrub to get rid of dry skin. Exfoliation can aid in the removal and loosening of dead skin cells, thereby leaving your skin smoother and firmer.
Ensure your skin is well-cleansed before applying the coconut oil mixture. Then, take a scoop (or could be more, depending on which area you're shaving) of your homemade coconut shaving cream and rub it into your palms until it heats up and softens.
Apply it to your target area and wait for it to dry. This is more effective during or after a shower since the steam opens your pores and allows the oil to be absorbed thoroughly.
It's time to shave! First, gently pull the skin taut by bending your knee slightly. Next, gently glide the razor over the skin in the direction of hair growth. Any skincare expert will tell you that shaving in the same direction as your hair grows is essential. Shave the same skin area no more than twice to avoid wounds and razor burns. Moreover, rinse your razor frequently to prevent a build-up of coconut oil on the blades, which can reduce their efficacy.
Rinse well with cool water and dry with a soft cloth. Rubbing will irritate the skin.
When you're finished, make sure to cleanse your skin because oil is water-resistant. A mild moisturizer should be applied after toweling off if you have dry skin. Razor bumps can be prevented by having soft, well-moisturized skin.
Takeaway 
Coconut oil offers a plethora of skin health benefits, and it has been proven and trusted by millions of people around the globe. However, although it's an all-organic, natural ingredient, coconut oil may irritate certain people's skin. As posited by Dermatology Times, 3 to 7.2 percent of those who use coconut oil experience skin discomfort. Hence, before using coconut oil in a broader skin region, you need to test it on a small patch of skin to ensure you don't experience irritation and any allergic reaction in the long run.