I'll never forget the first time I arrived in Manila.
Let's just say the drive from the airport to my hotel in Makati, the upscale business district of the city, was eye-opening.
Once I checked into my hotel, I decided to walk around and find something to eat. I ended up passing by a 7-11 and was overwhelmed by the amount of extremely young (like 2 years old to 7 or 8 years old) homeless children nearby.
It's a really hard thing to describe, perhaps because of the harsh reality of it all – only anyone who has been to Manila will understand the severity of the street children situation – but at that moment my life started to change. I couldn't just walk by. These were just children and they were homeless in this metropolis of 16 million people.
I went into the 7-11 and spent 20 bucks; enough to give all of the children something to eat. Back home in Vancouver, I would spend $20 on whiskey and hazelnut ice cream that would be finished within an hour. Let me be clear that the ice cream is unbelievable and I could eat it all day. But helping those kids wasn't a fleeting moment of happiness or comfort. When I think about it selfishly – what it did for me – it made me feel good for days.
Over the course of much time spent in the Philippines, whether that initial experience started to shape my passion and manifest a purpose before me – I'm not sure, but I have come across so many children suffering and in need of help.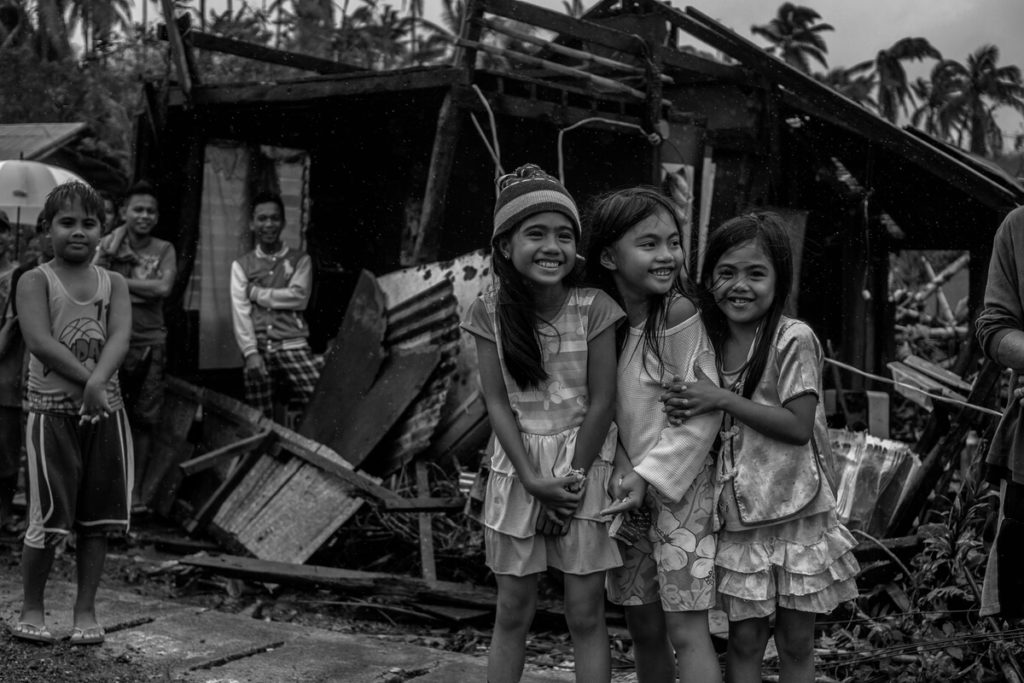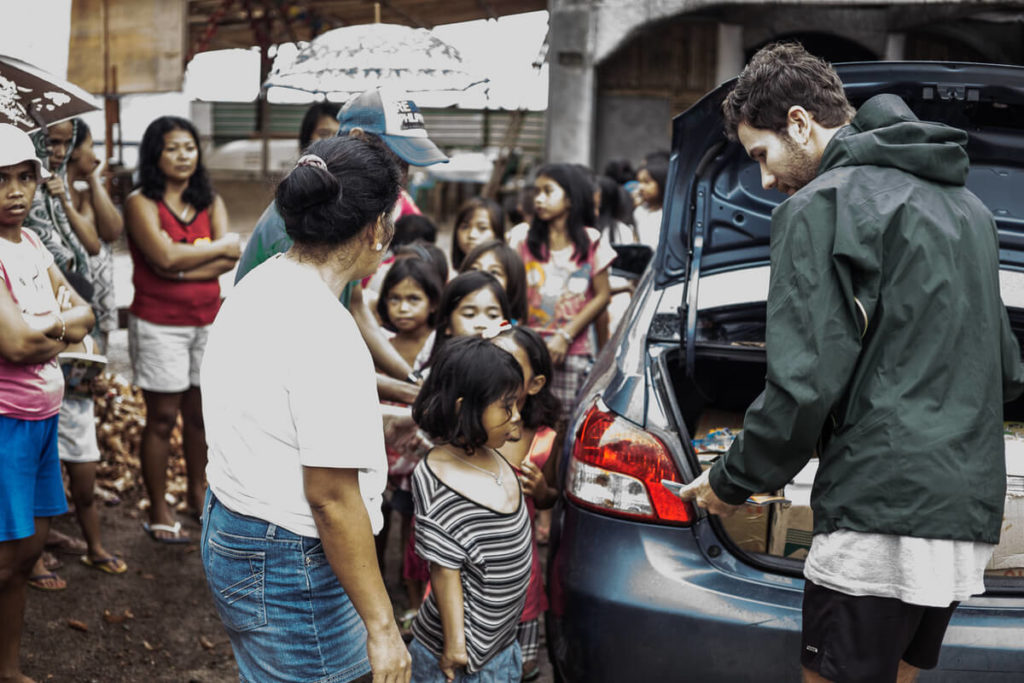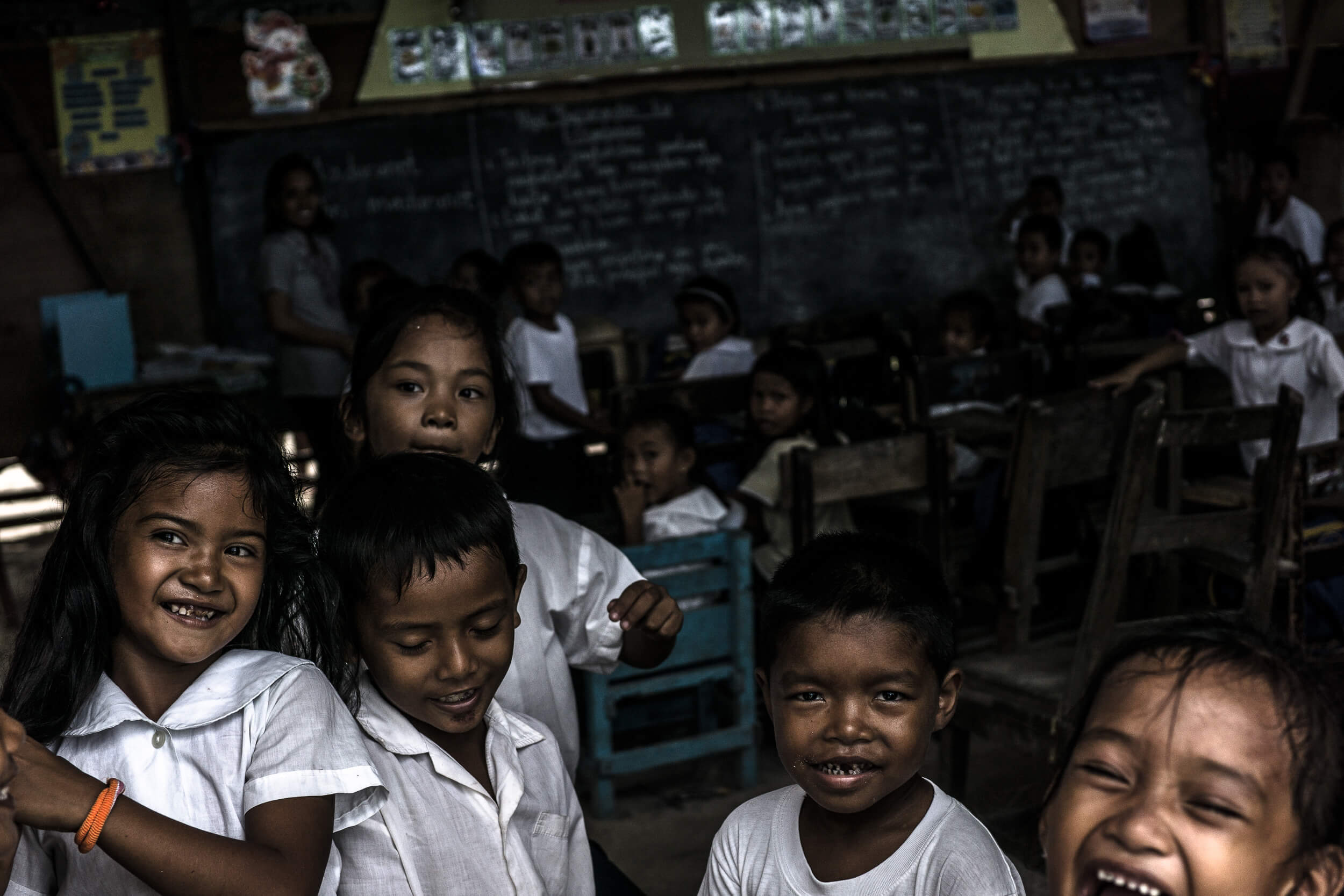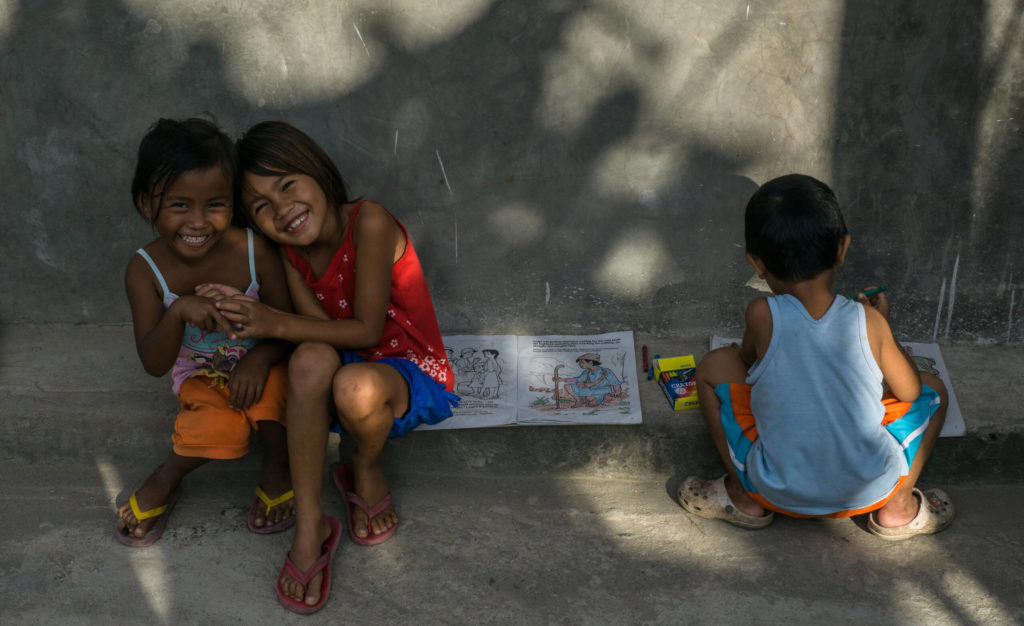 I love kids and always have. I think I just have a bit of a soft spot for them. So as much as it's hard to see the way some children have to live, and some of the stories break my heart, these moments are always my favorite part of being in The Philippines.
Despite the hardship and suffering, kids are usually smiling, laughing, playing outside, and having fun. I've thought many times to myself, that I'd rather my children grow up in this simple, yet difficult environment; when I reminisce of my childhood, I often find more similarity with these Filipino children than I do when I see young children today – glued to TVs, Ipad's, or whatever else their parents can distract them with. The days of running around the forest and playing in the dirt seem distant.
The problem is that many of these Filipino kids are never given a chance. Never given hope for a brighter future. Despite the beauty of a simple and playful childhood, my positive outlook is often quickly humbled when I see how many of these children need what's most important – love, compassion, and support. Children can get lost in the fun and excitement of the forest, but should never feel alone, or without someone there to catch their fall.
5 years ago I began a tradition of helping underprivileged kids during December; for Christmas. We typically stick to providing much-needed school supplies and sports equipment for the children. The kids get so excited and are so happy just to receive a coloring book and box of crayons – it changes their world. We also support The Lingap Center, which rescues Filipino Children from abuse, exploitation, and abandonment. The Lingap Center gives these children support and hope for a bright future by providing them with a place to live and a place to learn. Most importantly, these kids are given love and compassion…a break from living a very adult life dominated by survival.
I thank the wonderful Kapuluan community for all of your support during December as your purchases go directly to helping these children.
Sincerely,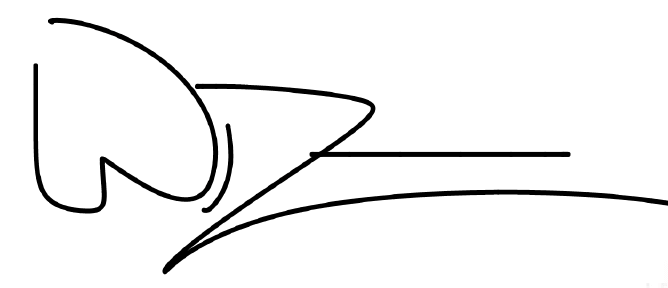 Will Lauder
Founder & President