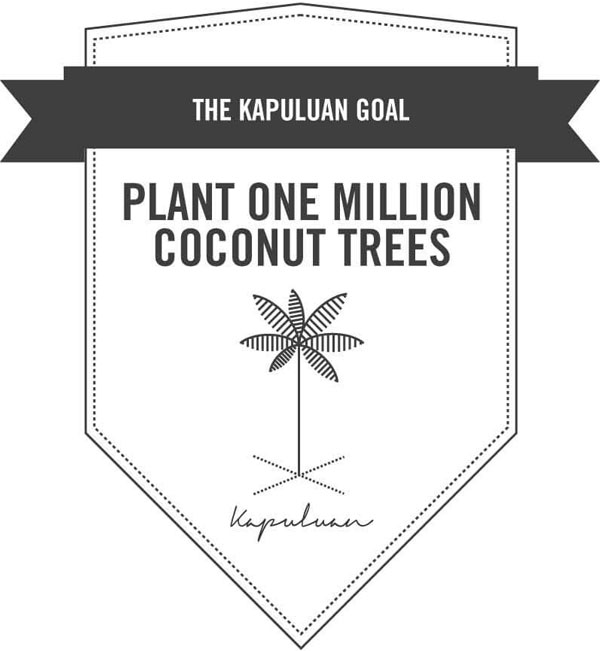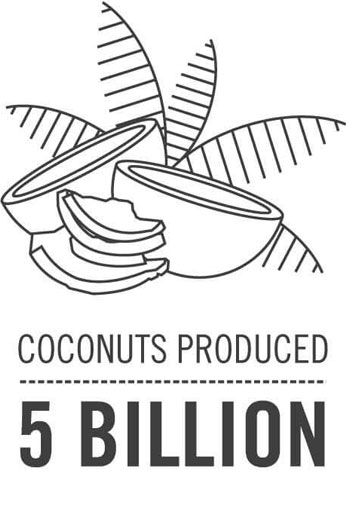 THE
Goal
Our "One Item, One Tree"  planting initiative focuses on planting a coconut palm tree in the Philippines each time our coconut oil is purchased. Our goal is to plant 1 MILLION coconut trees.
Because coconut palm trees are the "tree of life" for tropical environments, this resource is essential for quality of life in island communities like the Philippines.
By planting a new coconut tree, this ensures rural communities and coconut farmers in the Philippines get back on their feet while contributing to their long-term success and wellness
Coconut palms play a key role in saving human lives against the high wave attacks even  from typhoons. Because coconut plants have vertical and horizontal roots, palm trees are very sturdy and strong. The strength of this tree can be used as an emergency rescue since people can climb these trees and stay above oncoming large waves.
Planting new coconut palms helps Filipino Coconut Farmers rebound from the destruction of occasional typhoons, such as Typhoon Hiayan, while improving crops and oil quality.
Planting more trees will provide a steady, prosperous income to these farmers. This multipurpose tree keeps the sustainable cycle running and growing because it's one of the most economically important trees humans use.
We at Kapuluan continue to support the demand of the coconut but only through sustainable means.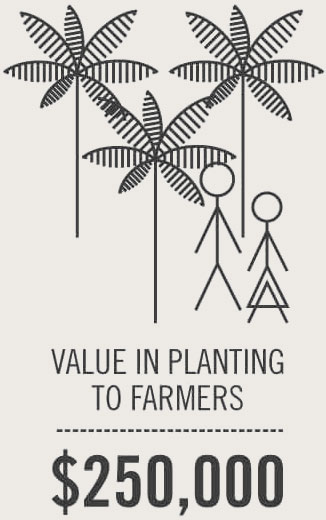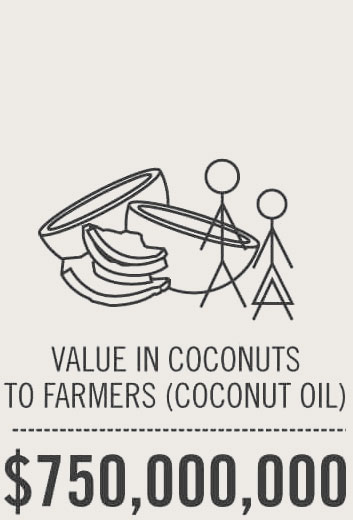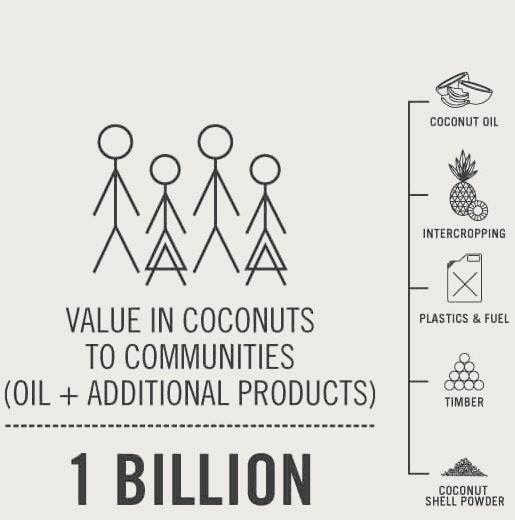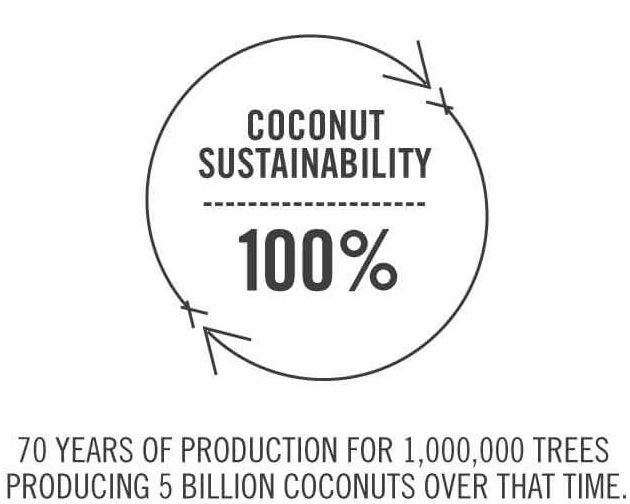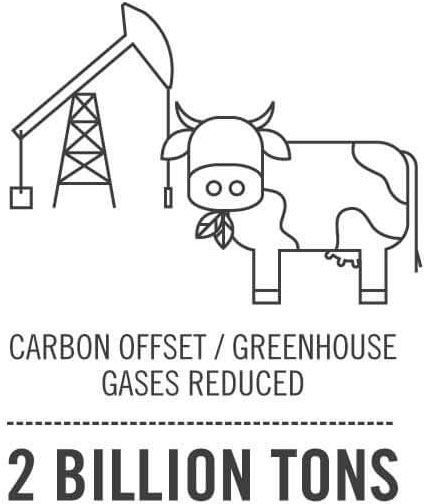 Coconut palm trees enhance an island's beauty. But beauty aside, planting new coconut palm trees effectively reduces carbon emissions from global warming. 
Extensive coconut lands of about 3.2M hectares (7.9 acres) make the Philippines a tropical country with a high potential to mitigate climate change. This is especially important since the Philippines is one of the largest producers of coconut palm trees in the world.
With every product you purchase, you help contribute to the beauty of the Philippine islands and make the world a more beautiful and sustainable place as well.
SUBSCRIBE TO GET MEMBER ONLY OFFERS