Although the efforts to bring knowledge of the benefits of coconut oil have only begun, awareness of coconut as a food and nutritional source is on the rise and advocates of VCO (Virgin Coconut Oil) are gaining strength.
The power of large industries eager to dominate the marketplace, and a scientific research community that sustains their practice with funding from the industry leaders, is concerning for the well-being of the entire human race, and the planet we inhabit.
Polyunsaturated fat producers have dominated so greatly that coconut consumption fell even in traditional coconut cultures that have used coconut oil for thousands of years. Interestingly, the rate of coronary heart disease has risen in such cases.
However, the negative messages about coconut oil's threat to health are being systematically discredited, and intelligent coconut consumers are regaining confidence with the development of quality VCO. The status of Coconut oil is gaining recognition as the healthiest oil in the world by many medical and scientific researchers.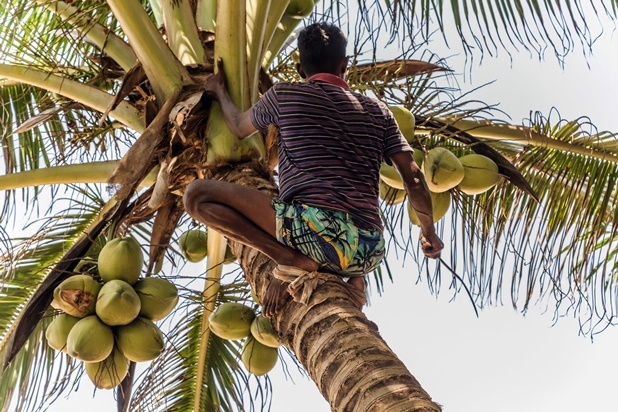 The Status of Coconut Oil
Coconut oil has been used for thousands of years by some of the healthiest cultures on the planet. Studies conducted in Papua New Guinea and Polynesian Islands, where the diet consists primarily of coconut and is high in saturated fat but low in dietary cholesterol and sucrose, have shown stroke and heart disease to be completely absent.
Studies of ancient cultures alone should rebuff the preposterous claims against coconut oil and saturated fats.
In fact, medium chain triglycerides (MCT) have been shown to contain many health benefits; improve cognitive functioning in those with memory disorders such as Alzheimer's disease and dementia, reduce seizures for those suffering from epilepsy, delay the development of diabetes, suppress the increase in blood lactate concentration, and extend the duration of subsequent high-intensity exercise for athletes.
Quality VCO has the ability to build a foundation for the health benefit of all, as well as economic benefit for the smallholder coconut industry. A coordinated effort to promote coconut products and the status of coconut oil by industry authorities and political leaders in producing countries would give renewed hope to hundreds of millions of coconut farmers.
Finally, the real status of coconut oil being the healthiest oil in the world by many medical and scientific researchers has been gaining ground.