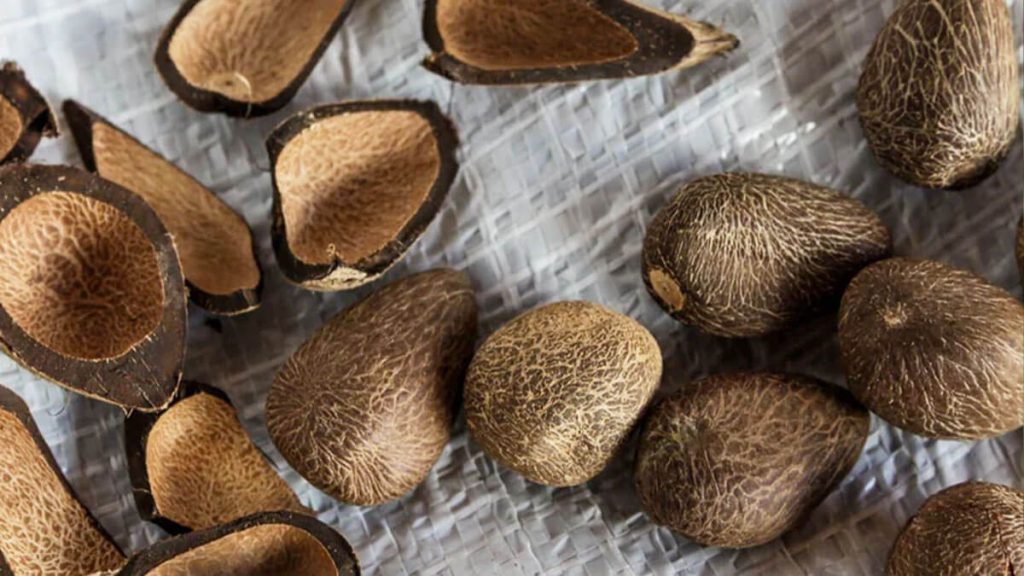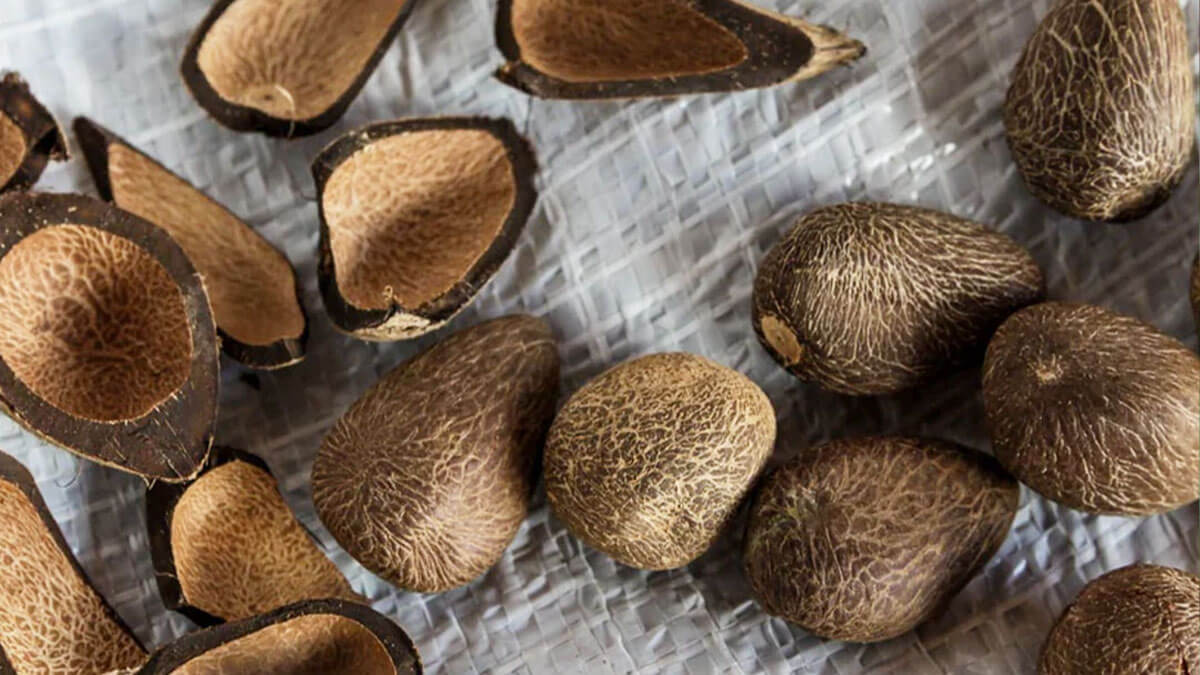 Introduction: What Is Murumuru Butter?
Murumuru butter is one of the best natural moisturizers available today. It has been used for centuries in traditional medicine to treat various skin conditions such as eczema, psoriasis, and acne. It's also a great alternative to commercial moisturizers that contain chemicals like parabens, mineral oil, petroleum jelly, and other ingredients you don't want on your face.
Murumuru butter has many health benefits, including being used by indigenous people to heal wounds and relieve pain. It contains natural antibacterial properties, which makes it ideal for treating acne, eczema, psoriasis, and dermatitis.
What Is Murumuru Butter Made From?
Murumuru butter is made up of naturally occurring oils and fats found in the nuts of the Murumuru palm tree found in the Amazon. The nut is sustainably harvested and its harvest provides livelihood to the people of the Braganca region of Brazil.
The oils and fats are very similar to those found in olive oil and coconut oil. They contain high levels of vitamin E, essential fatty acids, antioxidants, and minerals such as zinc, iron, magnesium, calcium, potassium, copper, manganese, phosphorus, and selenium. These nutrients support healthy hair growth, prevent premature aging, and promote healing.
Benefits of Murumuru Butter For Skin
It's incredibly moisturizing. Murumuru butter is extremely rich in omega-3 and 9 fatty acids, as well as vitamins A, E, and K. This means it can help hydrate dry or damaged skin while providing long-lasting moisture. It also helps reduce redness, irritation, and swelling.
It protects against UV damage. Vitamin E is an antioxidant that protects cells from free radical damage caused by sun exposure. When applied topically, it prevents the formation of melanin, which causes dark spots and freckles. It also protects against photoaging, which leads to wrinkling and sagging.
It's highly effective at reducing scarring. Murumuru butter can reduce the appearance of scars caused by burns, surgery, and other injuries. It can also be applied topically to help with wound healing, as it helps protect against infection and speeds up the process of tissue repair.
It fights off bacteria. Antibacterial properties make it useful for fighting infections. It kills bacteria without harming surrounding tissues.
It's excellent for oily skin. Murumuru butter isn't greasy and won't clog pores. It can also be mixed with other oils to create custom blends that work well for specific skin problems.
It's good for sensitive skin. Murumuru butter doesn't tend to cause irritation or allergic reactions. Murumuru oil is easily absorbed into the skin and leaves it feeling soft and smooth. It's safe for all types of skin, including sensitive skin. It's even gentle enough for use around a baby's delicate skin.
It's great for acne-prone skin. Murumuru is known to have strong antibacterial properties. It can help clear blemishes and keep them
It has anti-aging properties. Murumuru butter contains powerful antioxidants that protect against free radicals. Free radicals damage cells and contribute to signs of aging. By protecting against these damaging agents, murumuru butter can slow down the effects of aging.
It can minimize fine lines. Fine lines appear when collagen breaks down over time. Collagen is a protein that gives your skin strength and elasticity. As you age, collagen begins to break down and form wrinkles. Murumuru butter works to restore this lost collagen and minimizes fine lines.
It reduces inflammation and redness. It's an effective treatment for acne, rosacea, stretch marks, and dermatitis. It's also helpful for treating scars, sunburns, and burns.
It's great for stretch marks. Stretch marks occur when the skin stretches too far during pregnancy or childbirth. They're often accompanied by inflammation and redness. Murumuru butter reduces inflammation and soothes irritated skin. It can also help fade stretch marks.
It's great for rosacea. Rosacea is a chronic condition characterized by flushing, redness, and bumps on the face. It tends to flare up after periods of stress and cold weather. Murumuru butter calms inflamed skin and help prevent outbreaks.
It's great for eczema. Eczema is a common inflammatory skin condition that causes itching, rashes, and oozing. Murumuru butter provides soothing relief and helps heal the skin.
It's great for psoriasis. Psoriasis is another type of inflammatory skin disease that causes scaly patches of skin. Murumuru helps calm and moisturize dry, itchy skin.
It's great for dermatitis. Dermatitis is a general term used to describe any kind of skin rash. Murumuru butter helps relieve symptoms associated with dermatitides such as itchiness, burning, and swelling.
It improves elasticity and firmness. When applied directly to the skin, murumuru butter increases blood flow and promotes cell turnover. This results in smoother, firmer skin.
How to Use Murumuru Butter For Your Body
Murumuru Butter moisturizing your skin and keeping it healthy has been a common practice for ages. You can use murumuru butter just like any other moisturizer. Simply apply it to your skin after showering or bathing.
Massage the butter into your body using circular motions. If you suffer from dry skin, you may want to apply it before going to bed and leave it on overnight. The moisturizing properties of murumuru butter will help prevent the skin from being overly dry.
Pro tip: Try using murumuru butter in combination with other moisturizers to increase the skin's moisture levels. The real ingredients in murumuru butter will not give you any unwanted side effects.
Murumuru butter works great with all types of hair including curly, wavy, straight, kinky, coarse, thinning, thickening, colored, bleached, dyed, permed, chemically treated, and naturally processed.
Its benefits include:
Strengthening weak strands and preventing split ends. Split ends occur when the hair breaks off from its root causing the hair to become thinner and weaker. Murumuru butter treats split ends by strengthening the hair and keeping it looking healthier and longer. Murumuru butter strengthens the cuticle layer of the hair shaft, making it stronger and more durable. This prevents breakage and frizziness.
Repairing damaged hair. When applied regularly, murumuru butter repairs damage caused by heat styling, chemical treatments, and overprocessing. It also restores moisture lost during processing and keeps hair strong and flexible.
Maintaining moisture. Murumuru butter keeps hair hydrated and supple. It nourishes the hair follicles and helps strengthen them so they feel softer and silkier.
Preventing dandruff. Murumuru butter contains anti-fungal properties that help keep dandruff at bay.
Boosting hair growth. Murumuru butter helps repair damaged hair follicles and increases blood flow to the scalp which encourages new hair growth.
Adding shine and luster to dull hair. Murumuru butter has natural emollients that make hair shiny and smooth. It adds shine and luster to hair without weighing down the hair strand.
Giving hair volume and bounce. It can be used as a leave-in treatment for fine hair. It penetrates deep into the hair shaft and provides extra strength and body, making the hair appear thicker and shinier.
Protecting hair from sun damage. Murumuru butter protects hair from the damaging effects of sunlight and pollution. It helps protect hair from fading and discoloration.
Conditioning and detangling. It is ideal for treating rough, dry, and brittle hair. It conditions the hair and makes it easy to comb through. It also detangles hair and eliminates static electricity, making it easier to style.
Reducing inflammation in the scalp. It is an effective treatment for inflamed scalps. It relieves itching and irritation while promoting healing.
Keeping hair healthy. Murumuru butter provides essential nutrients to the hair and scalp. It helps maintain healthy hair and scalp.
Enhancing curl definition. It is an excellent conditioner for curly hair. It enhances curl definition and creates beautiful curls.
How to Use It For Your Hair
Murumuru butter is a natural hair oil that can be used on your scalp and hair to help with dryness, frizziness, split ends, dandruff, and more. It's also great for those who have oily scalps or are prone to acne breakouts.
Use it as a moisturizer for dry, damaged hair and skin. If your butter is hard and solid (say, from being kept in the fridge) soften it so that you can easily spread it into your hair. Next, apply a small amount to damp hair after shampooing and conditioning. Use a wide-tooth comb to comb the butter through the hair, starting at the roots and working toward the tips.
You may need to use two hands to work the product through your hair. Once the entire head is covered, let it sit for 20 minutes before rinsing thoroughly. Alternatively, you can wrap your head and use it as an overnight hair mask. You may need to repeat this process a couple of times before you see results. Apply it 1-2 times weekly.
The Bottom Line
Murumuru butter is a popular ingredient in many of the best beauty products on the market today. It's also one of those ingredients that you might not have heard much about, but it should be at least on your radar if you want to look and feel great! It helps prevent wrinkles, stretch marks, and scars. It promotes healing and reduces inflammation. It even works as a hair conditioner.
This versatile ingredient can be added to any number of different products, including face masks, lip balms, lotions, scrubs, shampoos, and more. Get your own jar of premium organic murumuru butter, or try it out in our cruelty-free hair masks and body butters. We think you'll love the changes you'll see!